majorly blinged up/decorated cellphones
I dont know if this topic was already made or belongs here, but decoden is a japanese trend of decorating their cellphones.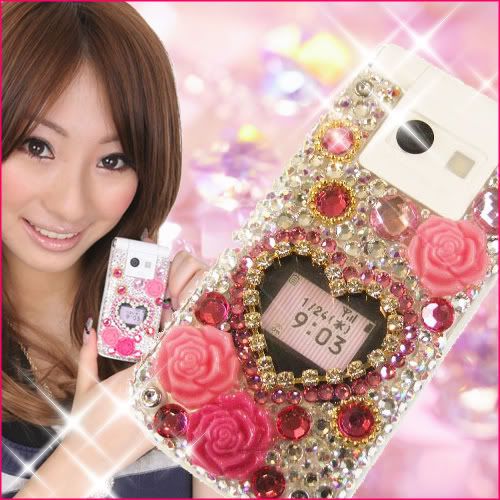 When i get a phone, I'm gonna deco like crazy. It looks so fun, and you'll definitely have a one of a kind cellphone.
Do you guys deco? if you do, you should post up your creations~
Some sites where you can get Deco supplies:
http://www.fancypocket.sg/japanese-decoration-accessories/
strapya-world.com
edit: The product used to make "Whipped Cream" on your phone!
http://www.strapya-world.com/products/30822.html
Deco-ing an ipod case with Decotti's Whipped Cream
credits: Tarechan
http://www.youtube.com/watch?v=dWbJ5HBfvkQ
Another deco vid:
floreestore