Do you have what it takes to be a Soompi Moderator? APPLY NOW!
Hankyung韩庚(sj's Member) Pics
I wish you will have a great achivement in Drama in 2009!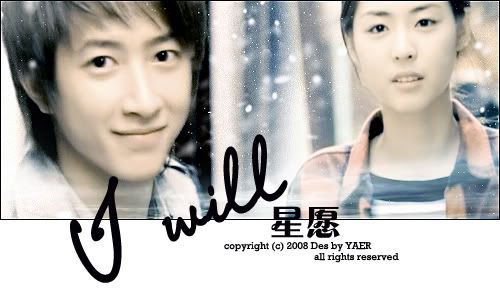 Real Name: Han Geng
Date of Birth: February 9, 1984
Height: 181 cm
Weight: 66 kg
Blood Type: B
Hobbies: Chinese Traditional Ballet, ballet, computer games
Casting: H.O.T. CHINA Audition Casting 2001
First Appearance: May 2005, Fashion Show F/W general idea by Bum Suk

Related websites and forums:
HanKyung's CY
|
HanKyung club Thailand
|
GENG THAI庚泰
|
Hankyung Chinese BaiDu Bar
|
HanKyung Chinese website
|
HanKyung Korean website

Index:
Page 1:
Hankyung's different moldings in Twins/Miracle/U/Dancing out Times
Page 2:
Hankyung with his friend—HeeChul,Hankyung in the mv <Timeless>
Page 3:
Hankyung with his friend—SiWon 1,Hankyung's wallpaper 1
Page 4:
Hankyung's diary(2007-06-14),Hankyung with his friend—SiWon 2,SJ in 07 TaiWan Golden Song Award
Page 5:
Hankyung's smile 1,HanKyung's diary(2007-06-17),Hankyung's side profile ,A song for Hankyung's
07birthday present —The wing of love
Page 6:
Hankyung with his friend kibum,SM's magazine <S>,Hankyung with his friend DongHae,Hankyung's diary (2007-6-25),MV-《The Wing Of Love》,《Bring me to life》
Page 7:
HanKyung's tears 1--Christmas tears,Hankyung's smile 2,SJ's mv《Happiness》
Page 8:
HanKyung's diary(2007-07-09)
Page 9:
HanKyung's performance in Thailand,HanKyung's diary(2007-07-17)
Page 10:
HanKyung's TV program in China,HanKyung in film fanmeeting
Page 11:
HanKyung's program in China—dance part,HanKyung's diary(2007-7-23)
Page 12:
HanKyung and SiWon in Chinese program
Page 13:
Star King in ShangHai,China,HanKyung's diary(2007-8-18)
Page 14:
perfect side profile,SOHU interview in August 2007 in CHINA
Page 15:
HanKyung's diary(2007-9-03)
Page 16:
HanKyung in StarKing and Chinese magzines,Hankyung in MV《Don't Don》
Page 17:
Hangeng in Don't Don album booklet,Hangeng in TVXQ's manager wedding
Page 18:
Hankyung in Mnet Mcountdown back stage,Hangeng In Blood Donation Event,Hangeng in fansign event
Page 19:
hankyung in star golden bell,some Hankyung's cartoon pics
Page 20:
YSMM online,some pics
Page 21:
HanKyung in the torch carrier interview
Page 22:
some pics
Page 23:
HanKyung's diary(2007-11-18),HanKyung in MKMF 2007, A good fan-make mv <Soul Of The Dance> online
Page 24:
HanKyung with his mom
Page 25:
some Hankyung's gif pics
Page 26:
HanKyung in FullHouse
Page 27:
HanKyung in 2008 Beijing Olympics 100 days Countdown
Page 28:
HanKyung's diary(2008-02-01)
Page 29:
Hankyung&Siwon 2 pics,HanKyung's diary(2008-02-08)
Page 30:
HanKyung's diary(2008-02-25)
You said we are your firends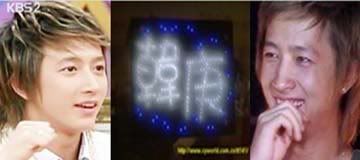 You said you are proud of us
We are the same!
Who's Online in this Forum

4