[Drama 2011] Just Like Today 오늘만 같아라
[MBC] Kim Gab Soo,Kim Mi Sook ,Lee Jae Yoon,Han Groo
Title: 오늘만 같아라 / Oneulman ara / Just Like Tod
Also known as: Be Like Today
Genre: Romance, family
Episodes: 100+
Broadcast network: MBC
Broadcast period: 2011-Nov-21 to 2012
Air time: Monday to Friday 20:15
Offical Website:http://www.imbc.com/...tv/drama/today/

Synopsis
A family drama about a generation of young people who have their own  concerns relating to employment and school fees, and three sets of  couples who are hometown friends who wonder about the meaning of life.
Cast

Kim Gab  Soo as Jang Choon Bok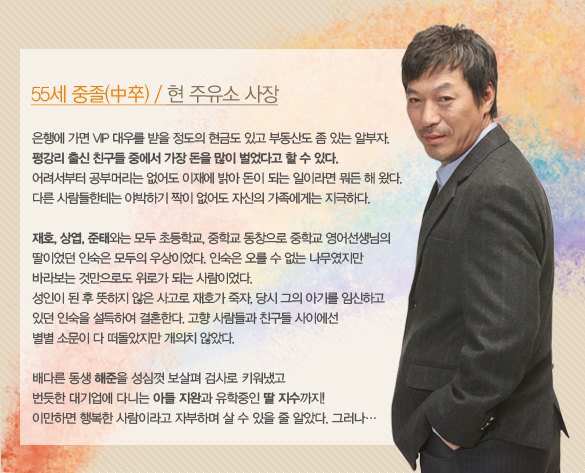 Kim Mi Sook
  as Yoon In Sook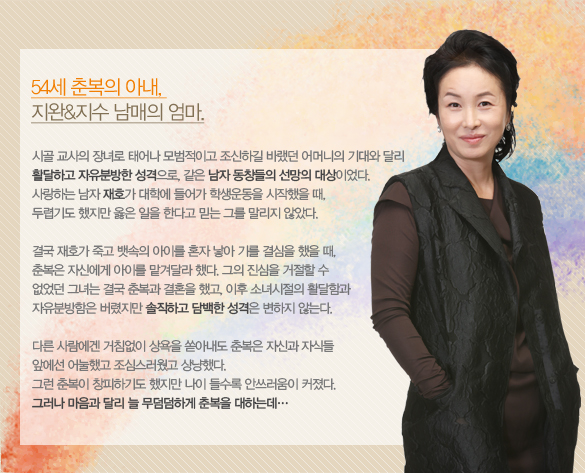 Lee Jae  Yoon
as Jang Ji Wan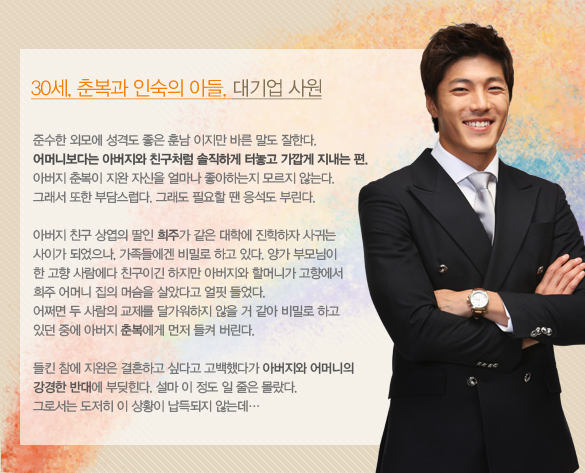 Han Groo
  as Kim Mi Ho

Hong Yo  Seob
as Moon Sang Yub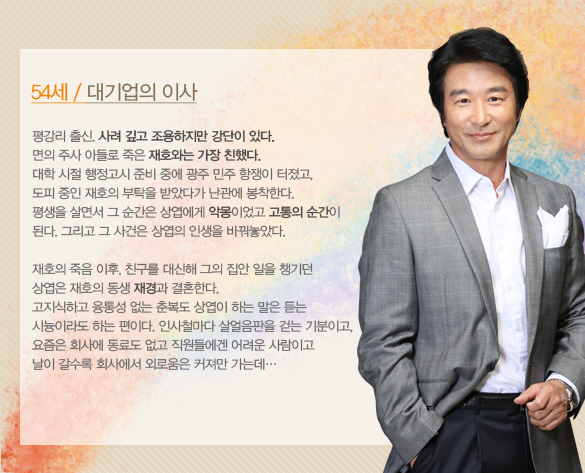 Kyun Mi Ri
  as Lee Jae Gyung

Lee Han  Wie
as Kim Joon Tae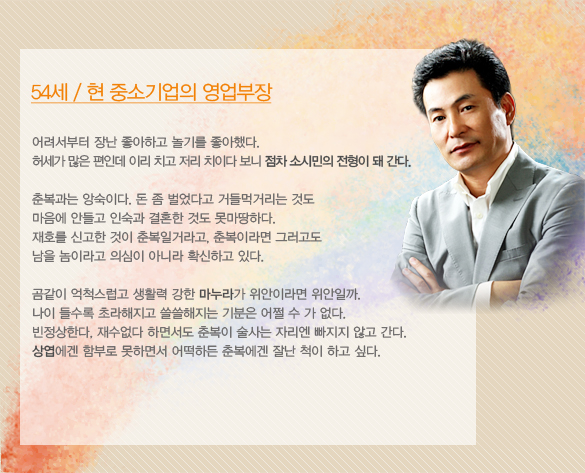 Park Soon  Chun
as Park Jung Sim

Park Shi  Eun
as Moon Hee Joo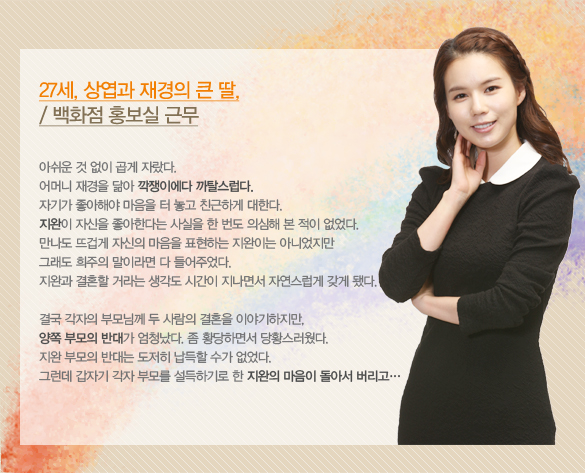 Yang Jin  Sung
as Moon Hyo Jin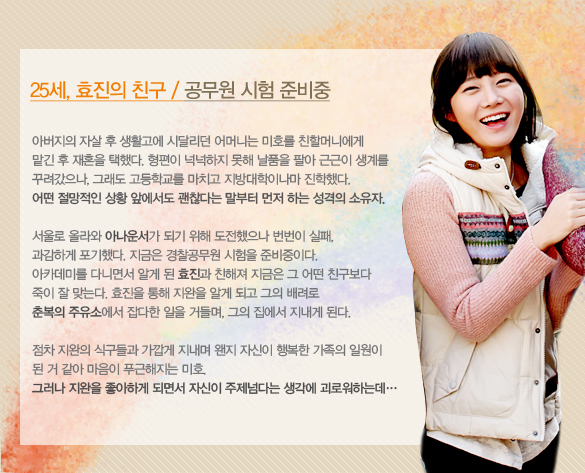 Kim Seung  Soo
as Jang Hae Joon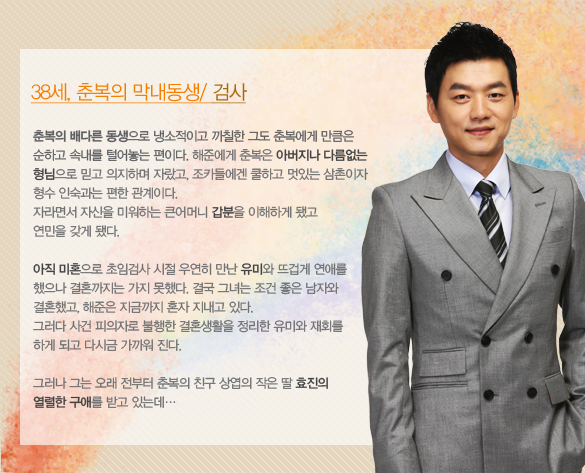 Kim Young  Ok
as Oh Kap Boon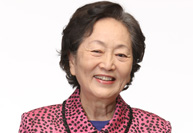 Production Credit
Director: Kim Dae Jin
Screenwriter: Choi Hyun Kyung

PRESS CONFERENCE PICTURES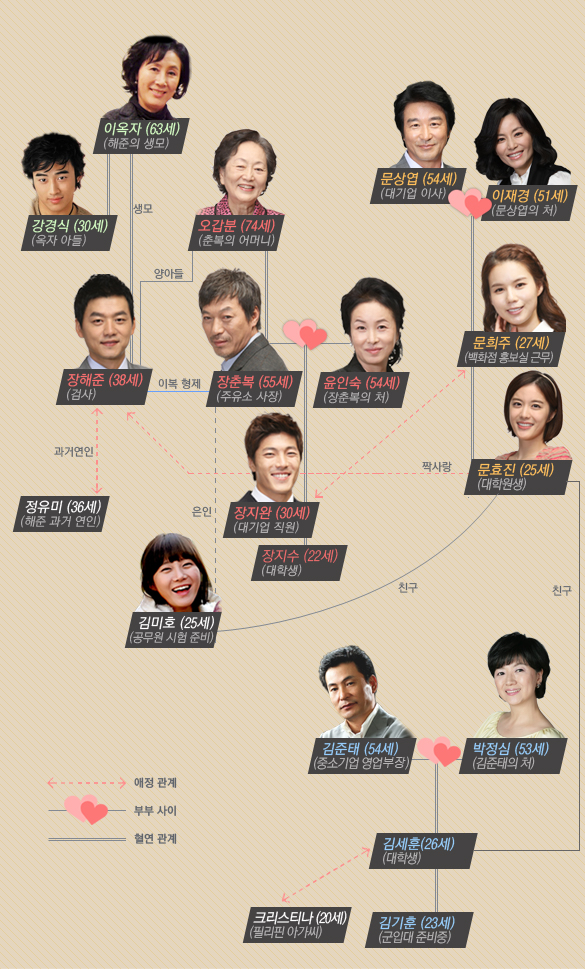 Must  Read!! and follow!!

01.Soompi code of conduct
02.Do not post request for Subs. Do not request for Vids either. Just  dled from what the other soompiers provide you.
Do not post requests for any bt seedings of any vids links as Soompi is  not responsible for any of them
Do not request of translations of any kind, as translations are done by  our fellow soompiers' free will.
Use the online google translator. http://translate.google.com  if you want to read the basic translations of any news in korean.
Anyone who posts these kind of requests, spam or break any of soompi  forum rules will be reported to the mods immediately without any warning  given.
03.Do not steal any download links from AJA-AJA and paste them out to  Soompi or another site.
Go directly to the aja-aja site if you want to dl anything.
Don't post any requests for subs! Anything unrelated to the drama plot is considered spamming.

01.Due to the copyright/legal problems, no  illegal streaming links will/should be posted on this thread as there  had been major crackdowns going on lately.
02.The editing fuction of the forum has already been fixed so you can  edit your posts instead of repeating postings thinking that you can't.
03.Any complaints about any streaming links will be counted as spam and  will be reported to the mods.
04.Any complaints of the respective companies such as Viikii, youtube,  Etc.. should be report to the respective companies instead of posting  your complaints here.
05.Those who are caught breaking the soompi posting rules more than 5  times will have their Id/IDs reported the mods.
06.Those who are caught promoting/posting illegal streaming links with  subs ( those without permission from the orginal subbers and doesn't  have copyrights like Dramafever or Crunchyroll) will have their Id  reported to the mods for endangering Soompi to legal issues for illegal  streaming sites promotions.
====================
Links
Nate news link
Book 1 review
Book 2 review
Ratings - credit d-addicts
Aja Aja's DL links (Raw + OST) for  members only
semi-fly's BT links (RAW)
Who's Online in this Forum

50