Kim Hyun Joong And Hwang Bo "we Are Married"
REPOST...SORRY FORGOT ABOUT THE REGULATIONS!!!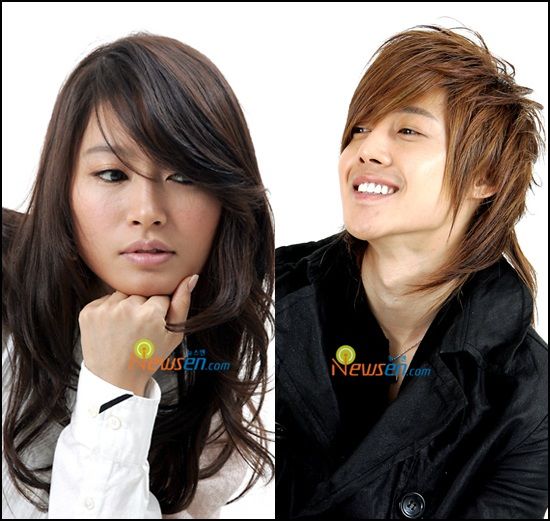 SS501's Leader and Hwang Bo new couple for "WE ARE MARRIED"
Kim Hyun Joong (23) and Hwang Bo (29) has been confirmed to be the replacements for Alex and Shin Ae on popular MBC variety "We Got Married". Both of them recorded the show for the 1st time on Jeju Island yesterday. (4-28-08)
According to the production team, "Kim Hyun Joong and Hwang Bo will appear as a make-believe newly-wedded couple on We Got Married. Both of them will portray a cute husband and mischievious wife respectively. (Something like Andy and Solbi?) We Got Married which has been invoking lots of discussions weekly will be reinforced with Hyun Joong and Hwang Bo entry."
Basically just a confirmation that Alex and Shin Ae are off the show.
=================================================
So any opinions on this new couple? For me, I can't wait this couple revealation!!
---
Who's Online in this Forum

1