This is how friendzoning works
I completely agree with this. Obviously this is only one of many possible "friendzoning" situations, but really, pretty much any situation could be applied to this real-life scenario...
I'm so irritated with seeing this idea of the friend-zone popping up EVERYWHERE. So many guys are just conditioned to think that they're OWED a girlfriend, that they're ENTITLED to the girl that they like just because they're ~*nice*~ and they want their own ~*feelings*~ considered. And then, of course, the woman in this situation is turned into the bad guy just because the feelings aren't returned. Obviously, it's not their fault they don't return the feelings, so why do we need to make up words like "friendzone" in order to shift the blame to someone? And this obviously leads to the arguments of "Girls don't date nice guys, girls only want to date jerks, maybe I should start acting like an Richard Simmons too!" No, that's not how it works.
(DISCLAIMER: Obviously there are situations where the roles here are reversed, and the girl is "friendzoned" by the guy. It definitely happens! I didn't bother bringing it up because for the most part, it is the guy conditioned by society and pop culture to think they deserve the girl of their choice. After all, it's ALWAYS the losery guy who against all odds wins the heart of his favourite girl in all the movies we see... Thus, why we see more guys complaining about this. But that's a topic for another day!)
So guys, hear me out: If you like a girl, work up the courage to TELL HER. If she doesn't like you back, respect her decision and move on with your life like normal. If you flip out about the fact that she only sees you as a friend, maybe you weren't such a good friend to her in the first place!
And on that note, I leave you with a quote about the friendzone's ugly cousin, the nice-guy-versus-bad-guy-conundrum:
"If you're a 'nice guy' to a girl up until you realize she doesn't want to date you, then go on about how she's a cold shrew that friendzoned you and how no girls date nice guys, like, nah mate, girls do date nice guys. You just aren't a nice guy. You're a passive aggressive beta with internalized misogyny and a serious victim complex."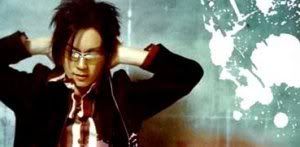 Who's Online in this Forum

0