Yoo Ji-tae (유지태)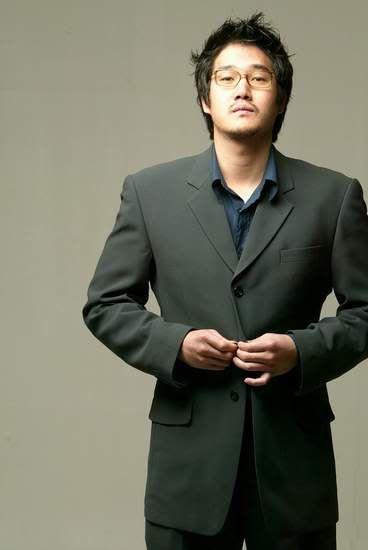 Lee Yeon Hee(이연희)
Kangin(강인)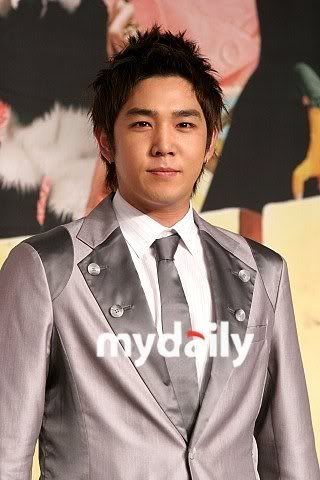 Chae Jung Ahn(채정안)
Director/writer:Ryoo Jang-ha(류장하)
RYOO Jang-ha's comeback stars YOO Ji-tae and LEE Yeon-hee
Director/writer Ryoo Jang-ha makes his comeback after his 2004 "Springtime" (Kkotbineun Bomi Omyeon) featuring Choi Min-sik, with the romantic drama Soonjeongmanwha (English translation: "pure comic strip") starring Yoo Ji-tae and Lee Yeon-hee.
The film's about a thirty-year-old office employee and a female student who run into each other every morning at an elevator. Both are secretly in love with each other.
Filming commenced on the first day of April. The film is scheduled for a release in the fall. The romantic drama is produced by Let's Film.
Yoo Ji-tae played Choi Min-sik's character's nemesis in Park Chan-wook's "Old Boy". He also starred in the period piece "Hwangjin-y - Movie - 2007" and Hong Sang-soo's "Woman is the Future of Man" (Yojaneun Namjaui Miraeda). In addition, YOO directs short films.
Lee Yeon-hee is seen in Lee Myeong-se's "M" opposite of Kang Dong-won and the romantic teen film "A Millionaire's First Love" (Baekmanjangjaui Cheotsarang). She's one of the promising young Korean actresses.
Yi Ch'ang-ho (KOFIC)
Source : www.koreanfilm.or.kr...
Older woman/younger man relationship - Chae Jung An, Kangin roles confirmed
Actress Chae Jung An and Super Junior member Kangin will be involved in a older woman/younger man relationship.
The film "Sun Jung Man Hwa" (Lit. Pure Manhwa) is currently under production. Originally, Chae Jung An and Super Junior's Choi Siwon were organized to be the couple. However, because of Super Junior-China activities, Choi Siwon has no choice but to reject the role. Therefore, Kangin filled up this empty spot. After Attack on the Pin-Up Boys, this will be Kangin's second silver-sceren debut. In Kangin's previous production, he depicts a strong but gullible young high school student. However, in SJMW, Kangin will be challenged to do a manly and charismatic performance. Kangin's character "Kang So" is a young man who falls in love with an older woman. He is a character that is persistent and never gives up, especially in love. Aside Chae Jung An and Kangin, roles for the two other leads, to Yoo Ji Tae and Lee Yeonhee, are also confirmed. SJMW, written and drawn by author Kangfull, was a popular 2003 internet comic, breaking the record of having over 60,000,000 views. The story deals with two couples, one older man/younger woman relationship with age difference of 12 years and another the opposite.
Source: Hankooki.com
Translations by miss scarlett @ Asianfanatics
an internet sensation aspires to conquer the screen
"In the face of love, these four men and women have no strategy, no experience, no courage, and no counterstrategy, but embark on a special romance in Soonjung Manhwa."
This is how the new movie is being touted, and I've chosen not to translate the title because while "soonjung manhwa" literally means a "pure comic book," it's also the Korean term for what is more commonly known as "shoujo manga." Here's the Wikipedia definition of shoujo:
"[M]anga marketed to a female audience roughly between the ages of 10 and 18… [which] covers many subjects in a variety of narrative and graphic styles… often with a strong focus on human and romantic relationships and emotions."
In any case, Soonjung Manwha has finished filming, and it seems like just the type of thing I'd go for. The movie is an adaptation of the internet manhwa which became a hit sensation, drawing in more than 60 million pageviews and building up an enthusiastic netizen audience.
The film stars Yoo Ji-tae (Oldboy) in the lead role, starring with Chae Jung-ahn (Coffee Prince), Lee Yeon-hee (East of Eden), and Kang In of Super Junior. Manning the camera is director Ryu Jang-ha, the writer for One Fine Spring Day and assistant director for Christmas in August
There's a reason to be optimistic about the film with its sizable built-in fanbase from the internet original, plus its four good-looking stars (with two older and more experienced actors — Yoo, Chae — to balance out the other two hot young things, who target the younger market). But we won't be able to find out for sure until the film opens on November 27.
source MK.co.kr via dramabeans.com