new mv/digital single out, heading to the army~
KIM JONG WOOK
WEBSITE: http://www.shinchonmusic.kr/2.asp

*New ballad singer, debuted in August 2007*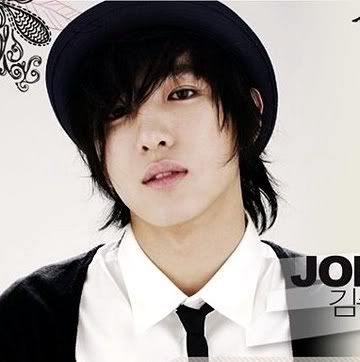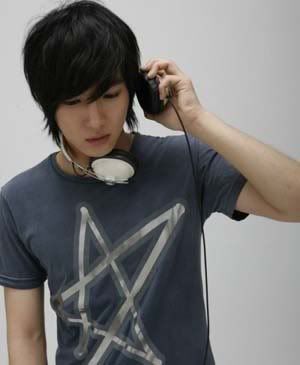 Basic 411:

이름: 김종욱
Name: Kim Jong Wook
생년월일: 1982년 2월 1일
DOB: 1st Feb, 1982
혈액형: AB형
Blood Type: AB
신체정보: 176cm, 62kg
Stats: 176cm, 62kg
학력정보: 건국대학교 산업공학과
4학년 재학중
Educational level: Geon Guk University (Industrial Engineering)
4th year
취향:- 뮤직 : Jazz, Trangy Music
- 뮤지션 : John Legend, India Arie
- 작가 : 파울로 코엘료
-영화 : 메멘토, 수면의 과학
-여행지 : 파리, 부에노스아이레스
Likes: -Music: Jazz, Trangy Music
-Musician: John Legend, India Arie
- Author: paulo coelho
- Movie: 메멘토 (memento), 수면의 과학 (the science of sleep)
- Place to travel: paris, buenos aires
-Countries(traveled to): Paris
장르: Pop Ballad
Style: Pop Ballad
데뷔앨범: 2007년 8월 김종욱 1st
[가난한 사랑]


Debut Album: 2007 August, Kim Jong Wook 1st. [gananhan sarang]


creds;shinchonmusic.kr, neferteenie, tortyserox

Please do not take translation out of this thread.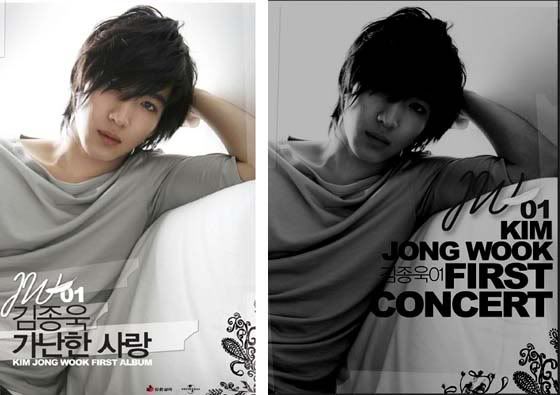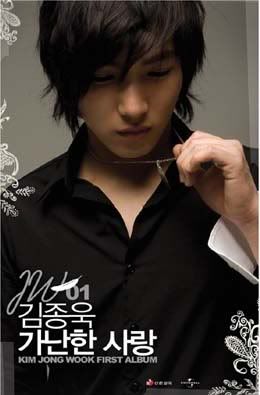 ---
Newcomer Kim Jong Wook's clear and expressive singing leaves an immediate
impression, and his debut album serves as a great showcase of his strong, yet soft
vocals. Under the samemanagement as popular artists like Park Hyo Shin and Park
Hwayobi, the young singer has big shoes to fill, but he is already well on his way to
success with his first hit. His soft and touching ballad "Poor Love" (Track 2) has risen
to the No. 3 spot on the charts. This album, more than three years in the making, brings
together a talented team of Korean, American, Japanese, and Australian musicians and
staff. With 12 new songs, Kim Jong Wook Vol. 1 marks a great beginning for the young
balladeer.
[
credits;yesasia
]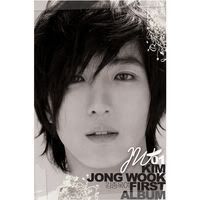 Purchase his album on YESASIA here:
Kim Jong Wook - VOL1
01 언젠가, 우리의 이 비가 그치면
02 가난한 사랑
03 이별이 즐거워
04 너만 있다면 (Feat. GINA)
05 다시 친구로
06 가끔, 남자란 건
07 10분이 지난 후
08 바바부 바바부
09 하루를 묻는다
10 Call on me
11 널 버리면 슬픔도 버려지는지
12 시간이 갈수록
*You can listen to samples of all of his songs here: http://www.shinchonmusic.kr/2.asp
---

Watch his latest MV here: 가난한 사랑 (Poor Love) MV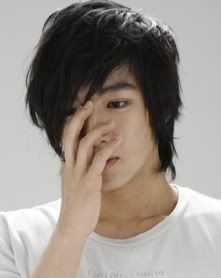 There's a limited amount of info on him because he just debuted, so if anyone has new pics/information please post : )