[Variety/Music] SBS You and I
[SBS] Lee Hyori & Jung Jae Hyung's You and I
You & I
유 & 아이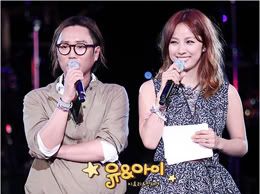 What Is It About?


"U & I"
introduces a new kind of variety program which combines the happenings of a talk show and a music show with performances of artists who sit and openly talk about themselves. We could say it's a way for SBS to replace the late "Kim Jung Eun's Chocolate" with a somewhat close concept. The show's duration is a hour and twenty minutes.
Hosts
The program is hosted by close friends singer
Lee Hyori
and music composer
Jung Jae Hyung
.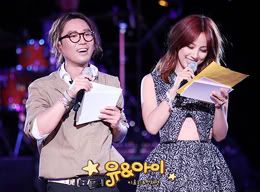 Broadcast
Channel :
SBS
Air Time
: The show airs every Sundays at midnight KST.
Official Website :
http://tv.sbs.co.kr/uni/
Episodes & Guests

Episode Pilot (120226) :
IU, UV, Lucid Fall  [
720P HANrel Torrent
]
Episode 01 (120304) :
PSY, Broccoli You Too, Sweet Sorrow
[
720P HANrel Torrent
] , [
More Versions
]
Episode 02 (120311) : 
Se7en, Yong Jong Shin  [
720P HANrel Torrent and More Versions
]
Episode 03 (120318) :
Big Bang, 옥상달빛 
Episode 04 (120325) :
K.Will, Ali, Clover     
[HDTV XviD KOR Torrent]
,
[720P KOR Torrent]

Episode 05 (120401) :
Jay Park, Kim Wan Sun..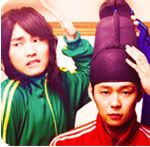 I called it the Moon that Embraces the Sun. The King is the Sun and the Queen is the Moon. | Is this...the after life?