so handsome and gorgeous!!
Ken Theeradeth Wongpuapan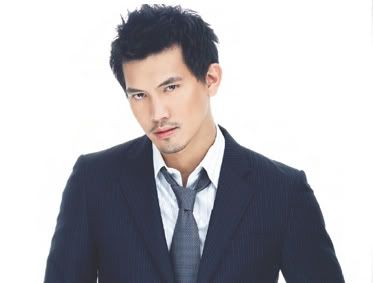 Ken's the hot guy from Oum Ruk or aka Chain of Love with the gorgeous Ann Thongprasom.
I don't think I've seen anyone post pictures of him up yet, so I thought I's share some pictures of him with you all. I especially know that those of you who watch Thai Lakorn (like me
) will like Ken. If it was posted already then close the thread and sorry, of course.. or I'll close it... whatever....
But yeah, Ken totally rocks my world and I'm sure he'll rock yours too!!! He's so hot and sexy. I'm glad he's not one of those hot Asian actors who wears feminine clothing (not naming anyone, but there's plenty of them out there). He looks manly hot... and not just boyish looking cute...
Sorry ladies, but this hunk is taken (I know it's so sad)
... and I heard he's going to get married since they've been dating for 3 years or more years... makes me more sad (he's too young to get married. he's only 28)
! He's dating this Thai Actress name Noi and I hear she's a lot older than him... But yeah, he's going to get married maybe by this year?? or maybe he's already married. who knows? Well, I wish him all the luck!
Here's a little info about him.
Name: ธีรเดช วงศ์พัวพันธุ์ / Theeradeth Wongpuapan
Nickname: Ken
Birthday: December 3rd, 1979
Height: 180 cm
Weight: 75 kg
Hobbies: Taking Picture, Travel

DRAMAS:
Hok Pee Nong > First lakorn
Rachinee Loong Thoong Poon Puang Duang Jun > 1999
Fon Tok Kee Moo Lai > 2000
Kon Kong Pandin > 2000
Sue 11 Tua > 2001
Rang Ngao >2002
Plae Kao > 2002
Ai Ma Lek > 2002
Tra Fah Sin Dai Sao Kae > 2003
Pra Jun San Kol > 2003
Ruk Sood Fah Lah Sood Loke > 2004
Nueng Nai Soong > 2005
Song Rao Nirun Don > 2005
Sai Sued Sai Saduad > 2006
Sue Ruk Maha Ruk > 2006
Oom Ruk > 2006
MOVIES:
Behind the Painting (very sad and good)
...there could be more, but I'm not sure...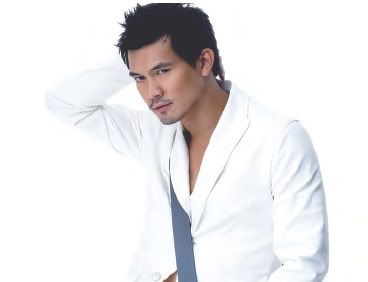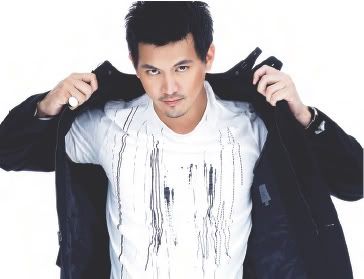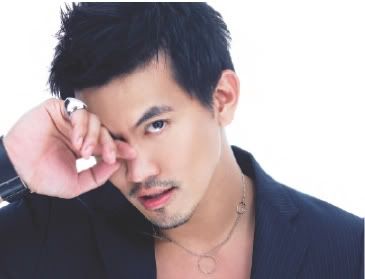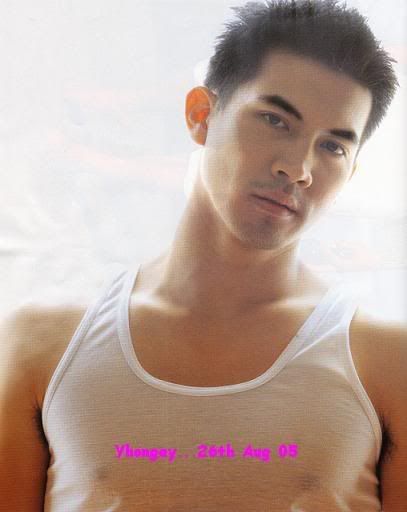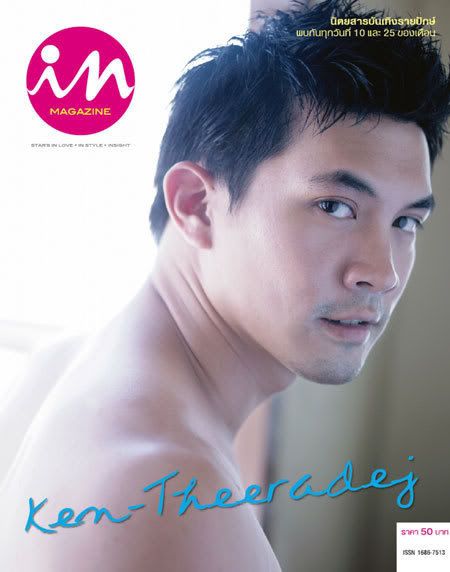 Ken with his leading lady, Noi.
They look very hot together in these pictures, but in some of the pictures that I've seen of them together she doesn't look really pretty and sometimes she looks really old by his side. I guess whatever floats his boat.
They especially look hot here. Ken looks hot and dangerous while Noi looks pretty.