[SBS] Kim Nam Gil, Han Ga In, Kim Jae Wook, Oh Yeon Soo
BAD GUY
나쁜남자/Nappeun Namja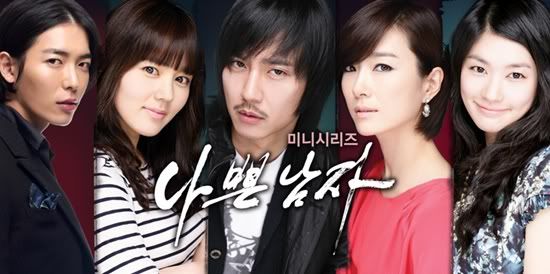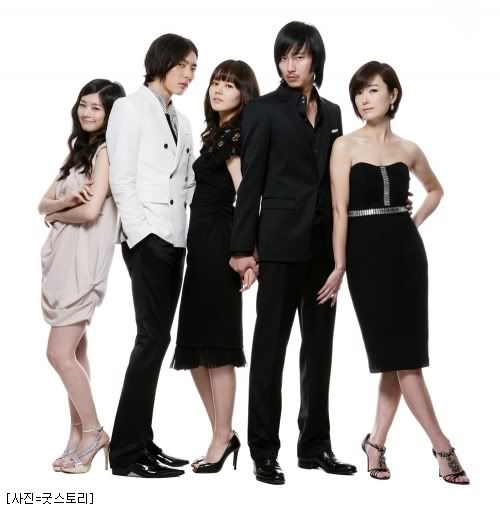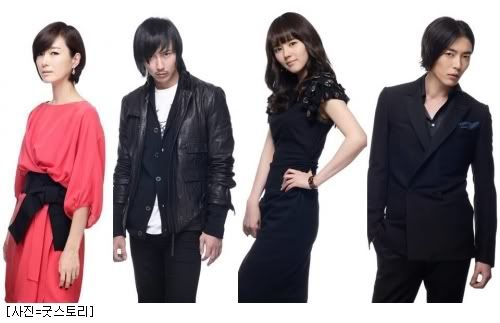 Details
*
Title
: 나쁜남자/Nappeun Namja
*
Also known as
: Bad Guy/Bad Man
*
Genre
: Thriller, melodrama, mystery
*
Episodes
: 20
*
Broadcast network
: SBS
*
Broadcast period
: 2010-May-26 to TBA
*
Air time
: Wednesday & Thursday 21:55
Synopsis
Gun Wook (Kim Nam Gil) plots revenge against the Haeshin Group, a large corporation to whom Tae Sung (Kim Jae Wook) is the heir.
Cast:

Kim Nam-gil as Shim Gun-wook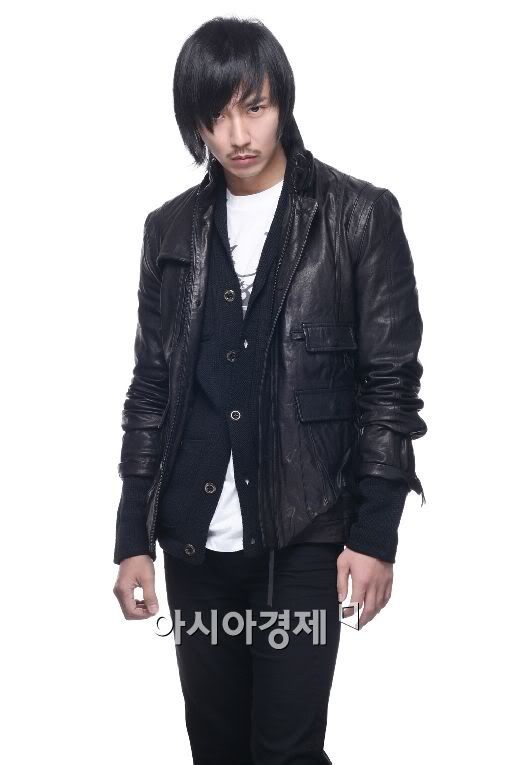 Han Ga-in as Moon Jae-in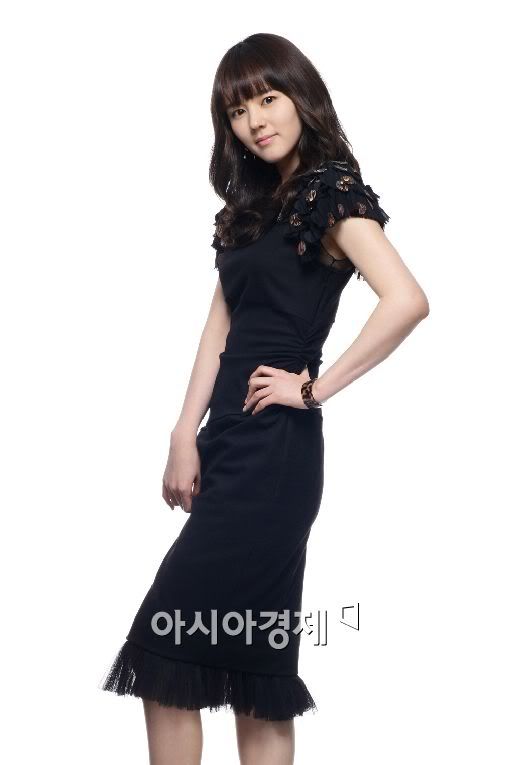 Kim Jae-wook as Hong Tae-sung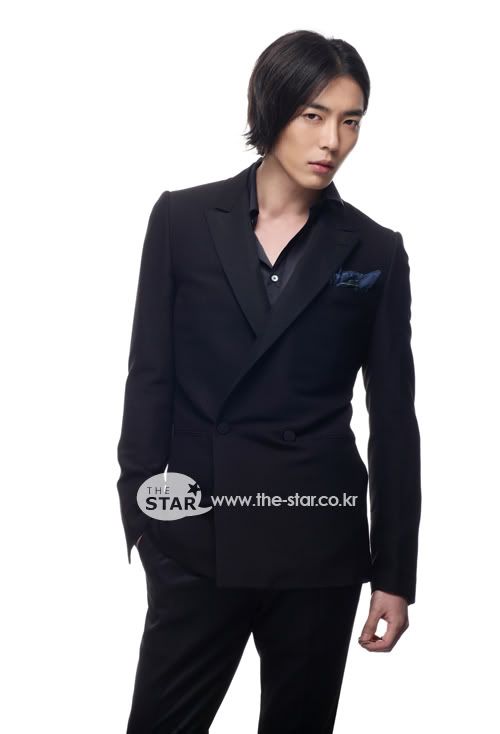 Oh Yeon-soo as Hong Tae-ra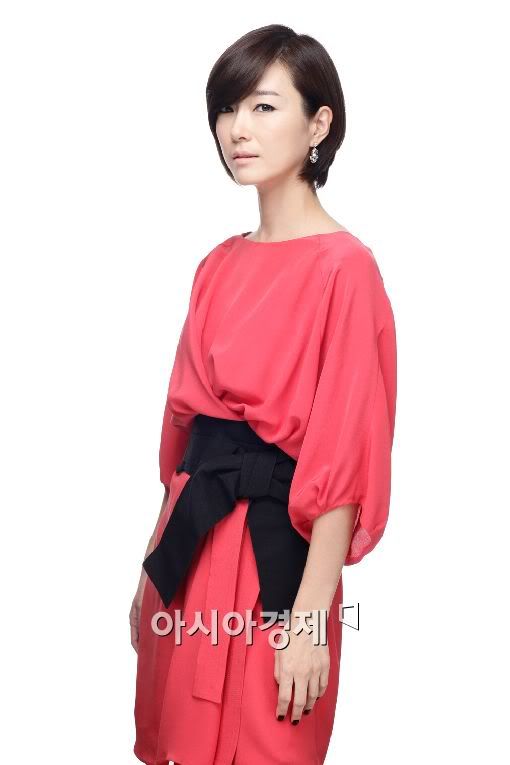 Jung So-min as Hong Mao-ne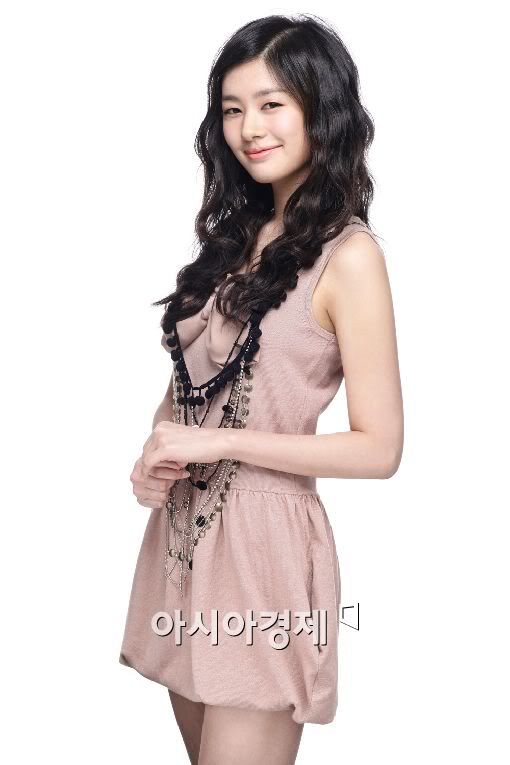 Shim Eun-kyung as Moon Won-in Production Credits
* Producer:
* Director: Lee Hyung Min (이형민)
* Screenwriter: Kim Jae Eun (김재은)
Episode Ratings
Bad Guy/Episode Ratings
Correlation Chart
Officila Website
http://tv.sbs.co.kr/badboy/
Bad Guy First Meeting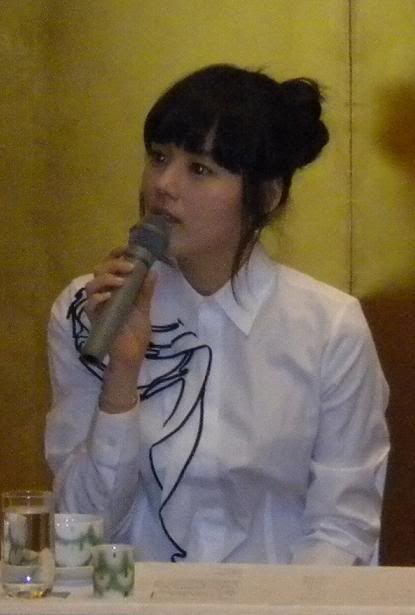 cr dc hgi
Han Ga-In Injured While Shooting
The actress currently in Japan for shooting of Bad Guy, is reported to be injured on her left eye (?). Some bleeding had occurred and she was rushed for emergency treatment. Local rep talked to Starnews and confirmed that the injury is not serious.
The cast and crew are in Cocopa Resort, Mie Prefecture and they will remain in Japan until end of this month.
koeandiorama via starnews
cr DramaWiki
(Under construction)
Bad Guy Release First Set of Still
March 8th, 2010 // by javabeans
SBS's Bad Guy won't premiere until May, but here's our first look at the three lead characters, played by Kim Nam-gil, Han Ga-in, and Kim Jae-wook. (None yet of actress Oh Yeon-soo, who completes the main foursome.)
These photos come from the production's recent trip to Gero-onsen, one of the top three hot springs in Japan. Han Ga-in's art consultant character Jae-in goes there to meet with a famous (but bad-tempered) glass artisan, and first encounters Kim Nam-gil's Gun-wook character. Gun-wook has come to Japan as the personal secretary to Kim Jae-wook's Tae-sung character, who is the successor to a large corporation, Haeshin Group.
This'll be the first drama series for Han Ga-in in three years (since 2007's Witch Amusement), and she explained her first impressions of her co-stars: "Kim Nam-gil can seem like a jokester, but when he's acting he is extremely serious and has a diverse kind of appeal. Kim Jae-wook has this cute boyish side to him, so I'm comfortable with him."
Kim Nam-gil said, "Han Ga-in is one of the actresses I've always had a good feeling about. Personally, working together with her on this drama is an honor." Kim Jae-wook said, "Kim Nam-gil gives off this unapproachable aura so at first I was nervous, but now I'm comfortable with him. He jokes around and is like a good hyung to me. Also, I was really surprised that Han Ga-in, who has a graceful image, is very easy-going and like a guy."
Bad Guy is directed by PD Lee Hyung-min of I'm Sorry, I Love You and Snow Queen. The production finished filming in Japan on March 4, and has now returned to Korea. In mid-March, they'll head down to Jeju Island for more filming.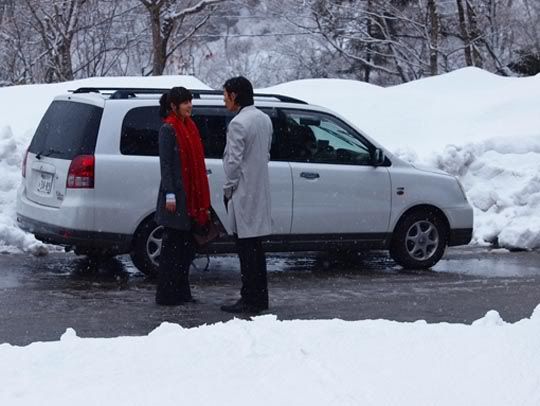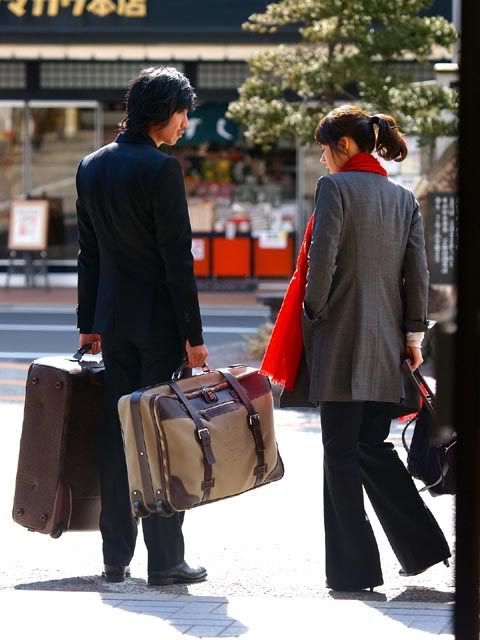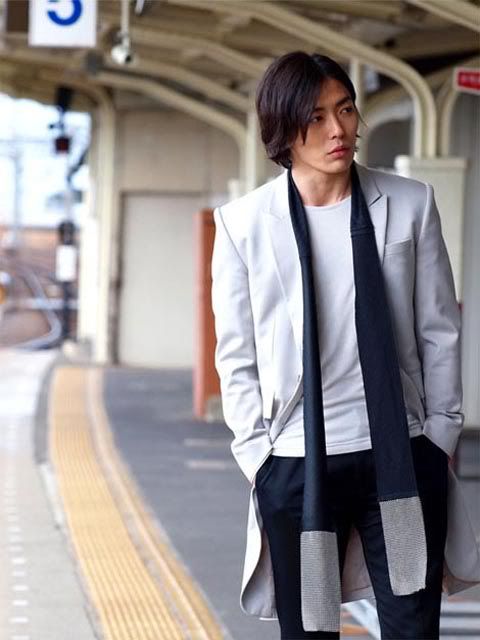 Via OSEN
New teaser release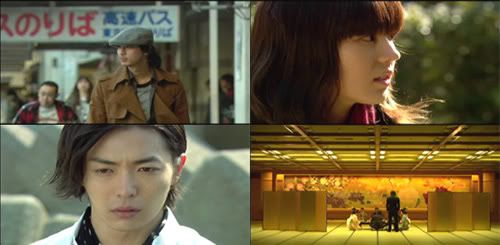 cr as tagged
video
http://www.youtube.com/watch?v=x_f2MBsNa7E...player_embedded
KIm Nam-gil turns into a Bad Guy
January 11th, 2010 // by javabeans
Queen Seon-deok's breakout star Kim Nam-gil, aka Bi-dam, has picked his next project: he'll take the lead role in the drama Bad Guy [나쁜남자], which will be directed by PD Lee Hyung-min of Snow Queen, I'm Sorry, I Love You and Sangdoo, Let's Go To School. (The drama was also a possible contender for being Lee Min-ho's comeback, but as we know, he chose Personal Taste instead. I'm pretty satisfied on both ends of this one.)
Bad Guy is a melodrama that tells the story of a modern man's path to achieving his secret ambitions. The role calls for Kim Nam-gil to be "masculine but also sexy" as a bold man with his eye on becoming a third-generation chaebol; he uses his considerable skills and smarts to take over a chaebol group.
The drama is aiming to air in the first half of 2010; aside from Kim, the production is still casting the other lead male and female roles.
Via Joy News
http://www.dramabeans.com/2010/01/kim-nam-...into-a-bad-guy/
~~~~~~~~~
Han Ga-in Cast in Bad Guy
February 4th, 2010 // by javabeans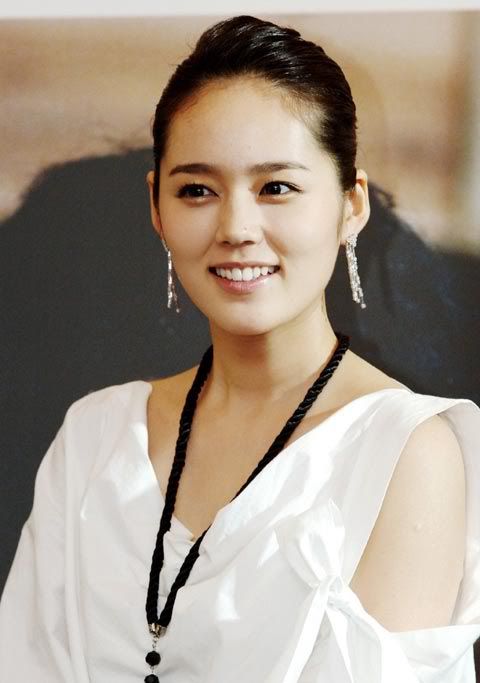 The news has finally been confirmed after being floated around as a possibility for months: Han Ga-in is making her drama return through the upcoming Bad Guy, which has cast Queen Seon-deok's Bi-dam, Kim Nam-gil, in the title role.
The drama is described as the story of ambition and love, centering around one man's fierce battle to change his fate. Kim Nam-gil's homme fatale character uses his sharp intelligence and sexy charisma "to walk the risky tightrope of power." He falls for Han Ga-in's character, a woman who chooses "realistic love" in line with her ambitions and conditions. The character is fluent in foreign languages, as well as skilled in performing jazz music and horseback riding. Also cast is Oh Yeon-soo (La Dolce Vita) as the eldest daughter of a chaebol. She follows her father's wishes in marrying a prosecutor who is the son of a government official, but finds herself dissatisfied with her married life. She falls in "dangerous love" with Kim Nam-gil's character, with whom her sister (Go Eun-ah) is in love.
This marks Han's first drama in three years, since she starred in that hot mess called Witch Amusement (which was so bad that both she and Jae Hee expressed their disappointment in the unintentionally hilarious writing after the drama ended). I actually like Han Ga-in but find her a mediocre actress; I can't help but think she'll be gobbled up alive opposite Kim Nam-gil.
Bad Guy will be directed by PD Lee Hyung-min of I'm Sorry, I Love You and Snow Queen. The drama begins filming in Japan on February 10 and will air on SBS in May as a Wednesday-Thursday series.
Via BNT News, Arts News
http://www.dramabeans.com/2010/02/han-ga-in-cast-in-bad-guy/
~~~~~~~~
Kim Jae-wook Joins Cast of Bad Guy
February 10th, 2010 // by javabeans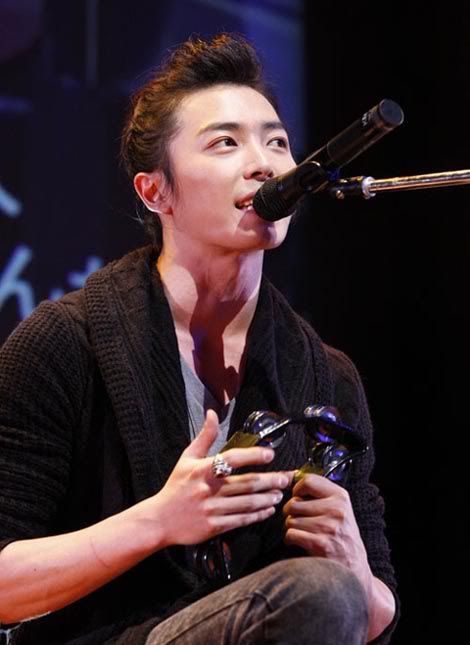 Joining Kim Nam-gil and Han Ga-in in their upcoming drama Bad Guy (or Bad Man) is Coffee Prince's Kim Jae-wook, who will complete the love triangle as the successor to a large corporation. His character possesses everything a person could want but feels a loneliness and emptiness inside. After losing the woman he loves, he lives a miserable life until he meets the spunky woman played by Han Ga-in, who slowly starts to open his heart. He comes up against Kim Nam-gil's character, who has fought viciously to attain his current standing, and a rivalry unfolds between the two.
Kim Jae-wook said of this project, "In the past I have given off an androgynous image in drama and film roles, but in Bad Guy, the Tae-sung character shows a strong charisma. I'm looking forward to working in a drama after a year-long break, and more than anything I'm excited to be working with a good director and senior actors."
The drama is slated for 20 episodes and centers around the themes of "desire, fatal love, and one man's unstoppable ambition." Oh Yeon-soo has also been cast, and the drama will air in May.
I'm still uncertain about this drama. If Kim Nam-gil and Oh Yeon-soo have strong chemistry, that could really be a compelling watch. Kim Jae-wook is still a question mark; he's a likable and watchable actor, but he hasn't really done very challenging roles and he's still early in his career.
Via My Daily
http://www.dramabeans.com/2010/02/kim-jae-...ast-of-bad-guy/