Soompi Asian Fashion Portfoliio
It's always a risk of quality and style when purchasing off CCT. Those adorable models can really make the clothes more appealing but what will it look like on a normal girl for daily wear or on special occasions?
I think we should make our own collection. So any items you got off rowky, lemoncookie, gmarket, zipa, cct etc post the net image and an image with you modelling or just a picture of the item in natural lighting.
Soompi Reviews: Wholesale Websites
A blog with wholesale websites reviews by Soompi members ---
Soompi Reviews: Wholesale Websites
If anyone would like to submit their reviews, please do so by filling out this form -->
CLICK
Tumblr review submissions
New Images :
you can post them here in the thread as per usual, or if you wish you can post it to tumblr. Please do each item as one post and tag the catergory and market place appropriately (eg, #gmarket, #shirt).
Lovely soompi uploaders
♥ Poop-Shoop-A-Loop (suggested and set up tumblr)
♥ Kitty07 - (to do pg 20 -50, 150 -180)
♥ monkey_24 - (to do pg 70 -100)
♥ azncece - (to do pg 101 - 150)
♥ kandi (pg 1-19, 51-65, pg (381 - )
♥ GreenTeaTime (pg 180 - 230)
♥ Toadie (pg 240 - 300, 301 - 330)
♥ imtoghai (pg 331-350)
♥imsosorrybutiloveyou (pg 351 - 380)
*Note uploaders have no time limits to complete uploading and can choose the number of pages they want to do.
How to post reviews
Please post a stock photo and real photo of item to be reviewed.
Best if modelled on you, but you are allowed to post a photo of the item unmodelled.
Note that your image may be posted on tumblr. If you do not wish for this, state it in your post.
Comment on your purchased product. Below is coding for things that can be reviewed for items.
[b]Item:[/b]<br />
[b]Item size:[/b]<br />
[b]Store and store link : [/b]<br />
[b]Item measurements : optional [/b]<br />
[b]Height:[/b] optional<br />
[b]Weight[/b]optional<br />
[b]Rating (out of 10) and other comments:[/b]

some examples from highdress07.com: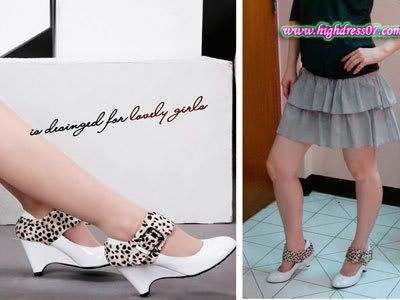 FAQ
1. Where to shop for asian fashion online?
Check out the
Ultimate asian online store list
2. What ways can I buy asian online fashion?
You can do direct purchases from companies or partake in a soompi survey. Note that some sites do not ship internationally out of asia.

3. What are soompi surveys and why would should I participate?
Sometimes sites have a minimum wholesale cost. eg. zipia can be about 300USD minimum. If you don't wish to spend that much and want only a few items you could participate in a soompi survey. A survey is when people pool into make the purchase minimum amount. Based on soompi rules, the survey starter must purchase all confirmed request items before collecting money from you. For more info
click here.
*Note. this is at your own risk, try checking whitelist of survey starter before being part of a survey.

4. How do I purchase from (insert store name)?
Answers and tutorials can be found
here.
5. Where can I get some inspiration for outfits?
Check out the
fob style thread
or
the official what did you wear today thread.
Store Reviews
by dainanda123
Zipia
This onle wholesale store offeres great merchandise. It is on the pricy side. Generally speaking, purchasing from Zipia is like buying from stores like H&M, Urban Outfitters, Forever 21 and so on. Another good thing about Zipia is that it offers great clothing options not just for females, but have a great selection for the guys as well. Items from Zipia are nearly exact, if not exact to the actual stock picture. The clothes are made out of quality fabric, shoes are durable and the accessories are great too. With ordering shoes, you might want to size up or down depending on style. There is one thing that makes Zipia a little bit less grand, it's the minimum payment amount. You have to spend a minimum of 500 dollars.
Gmarket
Gmarket is also known as the Korean Ebay. It offers a lot of things. Since it is like ebay, we should be aware that the quality varies. Gmarket offers many different styles of clothing, and the fabric is great for most pieces. The shoes from Gmarket also great but can vary from seller to seller. If ordering, you may need to size up or down. Like Zipia, Gmarket's items look exactly like the stock picture. Since this site isn't a wholesale site, there's no spending minimum.What's to love about Gmarket is the prices!But, shipping may be a little high. You can find great pieces for cheap. The only downside to this site is that even though there is a English version, most of it is in Korean.
Wholesale dress
This is a wholesale store. It offers many different pieces of clothing for reasonable prices.The shipping is also reasonable. With Wholesale Dress, its like the luck of the draw. Items of clothing can look exactly like the stock photo, or end up being terrible. On clothing description for most items it states that there might be a difference in length. A lot of the times, the stock photo is a photo copied from actual brands, so the clothes that you might get aren't the actual thing, there just a remade version. It's really a hit or miss. Quality of the clothes vary.