[MBC] Se7en, Heo Yi Jae, Park Shin Hye, Kang Doo
Goong S [Prince Hours]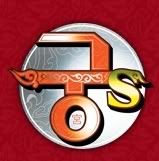 Cast
:
Se7en/Choi Dong Wook
,
Heo Yi Jae
(Sunflower, 비열한 거리),
Park Shin Hye
(Heaven's Tree), Kang Doo (Hello Francesca), Myung se bin, Lee Gi young, Oh min hee, Yoon ye hee, ha jae young, cha hyun jung, ye soo jung
No of episodes
: 20,
Airs every wednesday and thursday night Korean time 9:55pm, 1.10.2007-3.15.2007
Official Site
: Group 8-
http://www.group8tv.com/
// MBC-
http://www.imbc.com/broad/tv/drama/gungs/
Plot
:
The Queen (played by myung se bin) is in her early 30s but still unmarried. Because of this, in a condition where there cannot be a reduction in the number of successors to the throne, the present prince (the 1st successor) suddenly leaves the world and leaves a vacancy in the line of successors.

So they go out to find the secret prince and finally find Lee hoo (played by Se7en), who has been living outside the palace.

Lee hoo is the son of a prince and his mother who died early, had departed with his father and left the palace, hiding the fact that she was already pregnant. He does not know that he possesses royal blood and has lived, working as a delivery boy at a chinese restaurant.

Although usually, he has wang ja byung (prince disease), he had never dreamt of entering the palace and receiving royal lessons.

Lee hoo, the unbelievable no 1 successor to the throne and the perfect Lee Joon (played by kang doo) will bring tension to the drama as they fight over the position.

After Lee Hoo enters the palace, an important place will be the royal academy. It is a place for members of the royal family as well as descendents of wealthy families.

The drama will also be about the romance between the characters.
Characters profiles
(Credit Sandy @ purpletiger86 for translating)
Lee Hoo (Seven)
: His blood flows in a Royal family, but Lee Hoo doesn't know it. Not knowing that he's a prince, he works at a Chinese Restaurant as a delivery boy...delivering food in the palace. He looks at everything in a positive aspect and is an optimist by nature. Though he's in poverty (poor), he lives every day freely...but one day, something happens and it's the start of his life as a royal.
A More detailed character description for Lee Hoo (by cecilia)
A member of the royal family- with royal blood running through him.
But he himself does not know of this fact and works, delivering ja jang myun at a chinese restaurant in incheon. He is an affirmative and happy go lucky type of person. He is a delivery "jjang" of the chinese takeaway delivery world, and No matter how late he takes 7 minutes maximum for a delivery.
Even though he is not well educated, becuase he is so accommodating, he can get close, get on well easily with anyone. His problem is that he always confronts things with martial arts and kung fu.
In reality, he's not good at martial arts but because he can put out a good pose, there are ppl who get tricked thinking he is good. He's the type that starts off with words and fights with words. His comics are martial arts, movies also martial arts and although he doesnt read alot, the only books he reads are martial art novels. Suddenly ppl from the palace come looking for him.."I have royal blood running through me? What are you talking about?"
Hoo, who has been living as Kang Hoo has to change into Lee now now, and enter the palace and receive education....
Yang Soon-ee (Huh Lee-Jae)
: Everyone in the neighborhood knows Soon-Ae as an impracticable girl. She thinks preciously of her fraternal twin. But one day, she finds out that Lee Hoo is the boy that she grew up with as a child, and they start their life's together in the palace.
Lee Joon (Kang Doo)
: To become a prince, he recieved training as a mastery elite. He's a great candidate. Lee Hoo's appearance makes Lee Joon get farther away from becoming a prince. He's a perfectionist.
Shin Sae Ryung (Park Shin Hye)
: Honor and power, Sae-Ryung grew up in a wealthy family. She has never lost first place/spot at school (meaning she's very smart)...she has skills and the looks of becoming prince's wife. She always had the ambition of becoming a royal princess. However, the prince that she has always imagined of is completely different when she see's Lee Hoo's sudden appearance. A change comes to her way.
Supporting Roles
by Cecilia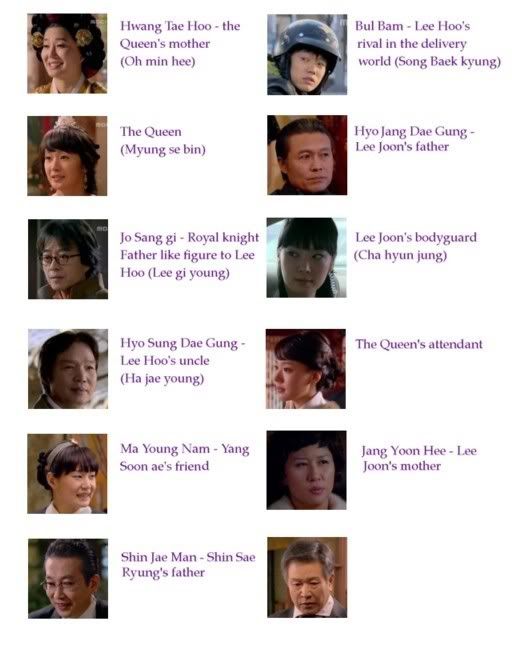 Ratings
Ep 1:
Nationwide
14.7%
Seoul
16.5%(Nielson)/
Nationwide
15.3%
Seoul
16.1%(TNS)
Ep 2:
Nationwide
12%
Seoul
12.3% (Nielson)/
Nationwide
14.3%
Seoul
14.3% (TNS)
Ep 3:
Nationwide
17th 10.3%
Seoul
14th 10.9% (Nielson)/
Nationwide
11th 12.5%
Seoul
11th 12.3% (TNS)
Ep 4:
Nationwide
13th 12.2%
Seoul
12th 12.8% (Nielson)/
Nationwide
13th 11.7%
Seoul
13th 11.9% (TNS)
Ep 5:
Nationwide
16th 10.2%
Seoul
15th 10.4% (Nielson)/
Nationwide
15th 10.3%
Seoul
16th 11.9% (TNS)
Ep 6:
Nationwide
9.0%
Seoul
(Nielson)/
Nationwide
19th 9.3%
Seoul
19th 8.7% (TNS)
Ep 7:
Nationwide
9.0%
Seoul
8.5% (Nielson)/
Nationwide
20th 9.0%
Seoul
20th 8.7% (TNS)
Ep 8:
Nationwide
9.0%
Seoul
9.3% (Nielson)/
Nationwide
9.0%
Seoul
20th 9.1% (TNS)
Episode Summaries
by Cecilia
[Ep 1]
[Ep 2]
[Ep 3]
[Ep 4]
[Ep 5]
[Ep 6]
[Ep 7]
[Ep 8]
Download Links~Goong S is being english subbed by WITHS2~
Note: Special Announcement:
Because of this issue, as of Tuesday 01/30/07, WITH S2 will release only softsubs for ALL EPISODES.

Please keep fansubbing alive by NOT reproducing/distributing any hardsubbed episodes from our softsubs on YouTube, DailyMotion or any other streaming websites/forums/newsgroups/online hosting services such as clubbox, megaupload,
sendspace, yousendit, mediafire, etc., as that would put our team in greater risks.

We will release the softsubs for the previous hardsubbed episodes (3, 7 & last) for some of our completed series in timely manner.
We thank you for all cooperation and continuous supports.
PLEASE DO NOT REQUEST FOR SUBS IN THIS THREAD, WHEN THE SUBS HAVE BEEN COMPLETED THEY WILL BE POSTED!!
1.10.2007 Ep 1:
LQ:
[1]
[2]
[3]
[4]
[5]
[6]
[Part1]
[Part2]
[8]
MQ:
[1]
[2]
HQ:
[Part1]
[Part2]
[3]
[3](Sun)
[4](Alive)
RM (Chinese Hardsubbed):
HDSBS vers.
[1]
[2]
[BT torrent file]
[3]
[Original Link]
YYcaf vers.
[1]
[2]
English Subs:
[Alive vers.]
[Sun vers.]
(
Original post
)
Credits: dream_on, d-addicts, XApplez, autuymnrain, holoan, HappySY, msjang, midori rain, maizkichi, vivagirl, otherjinx422, ag_dsini, smallville4ever, Starcrystal, lyptika, xxyayitxx, azngurl179 , yayit
1.11.2007 Ep 2:
LQ:
[1]
[2]
[3]
[4]
[5]
[6]
[7]
MQ:
[1]
[2]
HQ:
[Part1]
[Part2]
[2]
[3](Sun)
[4](Alive)
RM (Chinese Hardsubbed):
HDSBS vers.
[1]
[2]
Another link
YYcaf vers.
[1]
[2]
English Subs:
Soft subs
Soft subs
[2]
Credits: MQ- dream_on, XApplez, HappySY, hoaloan, Nic-, daddicts, guns24
1.17.2007 Ep 3:
LQ:
[1]
[2]
[3]
[4]
[5]
[6]
MQ:
[1]
HQ:
[1]
[2](Sun)
[3](Alive)
Part 1
/
Part 2
RM (Chinese Hardsubbed):
[1](Joyyang vers)
[2]
[3](SBSHD original link)
[4](BT)
English Subs:
[1]
credz: HappySY, cecilia, Aug05, XApplez, Nic-, Dduk, haolan, daddicts, dream_on
1.18.2007 Ep 4:
LQ:
[1]
[2]
[3]
[4]
MQ:
[1]
HQ:
[1]
[2](Sun)
[3](Alive)
Part 1
/
Part 2
RM (Chinese Hardsubbed):
[1]
English Subs:
credits: XApplez, cecilia, dream on
1.24.2007 Ep 5:
LQ:
[1]
[2]
[3]
[4]
[5]
MQ:
[1]
[2]
HQ:
Part 1
Part 2
[2]
Sun
Alive
RM (Chinese Hardsubbed):
[1]
[2]
[3](YYcaf
English Subs:
credits: hoalan, psy4ulove, Aug05, XApplez, dream_on
1.25.2007 Ep 6:
LQ:
[1]
[2]
[3]
[4]
[5]
MQ:
HQ:
Torrent file
[2]
Sun vers
Alive
RM (Chinese Hardsubbed):
SBSHD vers
[2]
[3]
[3]
[4]
[5](YYcaf)
English Subs:
1.31.2007 Ep 7:
LQ:
[1]
[2]
[3]
[4]
[5]
[6]
MQ:
HQ:
[1]
[Part 1]
[Part 2]
[3]
[4]
[5]
RM (Chinese Hardsubbed):
[1]
[2]
[3]
[4]
English Subs:
credits: HappySY, oummy, cecilia, Akagi, hoalan
2.1.2007 Ep 8:
LQ:
[1]
[2]
[3]
[4]
[5]
[6]
[7]
MQ:
HQ:
[Part 1]
[Part 2]
[2]
[3]
[4]
RM (Chinese Hardsubbed):
[1]
[2]
[3]
[4]
[5]
English Subs:
credits: hoalan, HappySY, oummy, Akagi, cecilia,Xapplez
Other Videos
2.4.2007 Happy time NG
[1](se7en part only)
[2](full)
Soon yi's ring tone
2.2.2007 Kang doo interview
[HD]Promise- Goong S MV (shown at the end of ep 6)
Behind the scenes vids x 2
Lee Hoo's ringtones
[1]
[2]
[3]
1.16.07 MBC official site Heo yi jae interview
07.01.13 M box report - Goong S press conference[cafe daum helloseven]
1.12.2007 Arirang Goong S report
1.11.2007 TVBS enews Goong s press conference (chinese subbed)
Alternative Goong S Intro
Lee Hoo's ringtones in Goong S
07.01.10 TVN Enews- One scene one cut- On the set of Goong S [helloseven cafe]
[HD]Goong S Opening
[1]
[2]
1.2.2007 TVBS enews Goong S film and photoshoot (chinese subbed)
1.10.2007 IMBC se7en interview
(credz mei yee chan)
Goong S Production press conference news report videos
[1]
[2]
[3]
1.10.2007 Goong S Ep 1 new preview
1.10.2007 Goong S Video Sketch link (from imbc.com)
Goong S 15 minute highlight video
Goong S preview
12.28.2006 On the set of goong S Videos
[Video]11.4.2006 MBC "Great!MBC"- Goong 2 lead interview-
[1]
[2]
Credits: dadadards, Luv, Rebby, Cecilia, mei yee chan, amirahd2b, lanladay
Goong S OST
1. 궁S (Goong S)
2. Miracle (하울) (Miracle- Howl) MV:
[1]
[2]
3. 전하지 못할 말 (J(제이)) (Words i could not tell you- J)
4. 나무 (A&P) (Tress- A&P)
5. Remember (Drama Ver.) (東方神起(동방신기)) (remember- DBSG)
6. 너와 함께 (Vanilla Unity(바닐라 유니티)) (Together with you- vanilla unity)
7. Super Bike(Drama Ver.) (Yellow Tail)
8. 사랑바라기 (Sorea(소리아)) (Wishing for love)
9. 좋아좋아( Drama Ver.) (Vanilla Unity(바닐라 유니티)) (Good Good/I like it i like [nb: can be translated both ways])
10. Miracle Ballad (Orc. Version)
11. 化仁 (화인) (Hwa in)
12. Who?
13. 경복궁 Jig (Gyeongbokgung jig [ie it's the biggest and most famous palace in seoul])
14. Secret Waltz
15. 風來君相億(풍래군상억) (When the wind comes, i think of you)
16. 궁 이야기 (Palace story)
17. Secret Waltz (With Strings)
18. 밖으로 닫힌 창 (Window closed from the outside)
19. 구름 같은 세상 (A world like clouds)
20. Miracle (Happy Run Version)
SONG TITLE TRANSLATIONS BY CECILIA
5 tracks only:
[1]
[2]
[3]
[4]
Full:
[1]
[2]
Lyrics
credits: HappySY, mei yee chan, lanladay, dreamweaver
Other Goong S Music
IS (Infinity of Sound 국악 세쌍둥이) (the trio that played in Episode 5)
credits: StarCrystal
Goong S Caps
Ep 1
[1]
[2]
[3]
[4]
[5]
[6]
[7]
Ep 2
[1]
[2]
[3]
[4]
[5]
[6]
[7]
[8]
[9]
[9]
[10]
[11]
Ep 3
[1]
[2]
[3]
[4]
[5]
Ep 4
[1]
[2]
[3]
[4]
[5]
[6]
[7]
Ep 5
[1]
[2]
[3]
[4]
[5]
Ep 6
[1]
[2]
[3]
[4]
[5]
[6]
[7]
[8]
[9]
[10]
Ep 7
[1]
[2]
[3]
[4]
[5]
[6]
[7]
[8]
Ep 8
[1]
[2]
[3]
[4]
[5]
[6]
[7]
Credits: Luv, runhani, ika1801, cecilia
Other Goong S Photos
Gifs:
[1]
[2]
Hoo's Mother's Polaris necklace
new wallpapers
Pics from set:
[1]
[2]
Se7en & other crew members
Goong S Production press conference photos:
[1]
[2]
[3]
[4]
Photos from Goong S IMBC site:
[1]
[2]
[3]
[4]
[5]
[6]
[7]
[8]
[9]
[10]
[11]
[12]
[13]
[14]
[15]
[16]
[17]
/
Goong S official se7en poster
12.22.2006 Photos of se7en and park shin hye in drama
Photos of Song Baek Kyung on set
12.14.2006 More photos
Goong S News
2.3.2007 Lucky Se7en prepares a gift
2.1.2007 Se7en, "Acting criticisms? Please watch a little more"
1.11-1.29 goong s related news
1.27.2007 Se7en, snack relay sponsor "raises spirits"
1.25.2007 "Se7en was not like this before" - "Palace S" viewers
1.25.2007 Se7en's 4th album song, used as background music
1.25.2007 Se7en fails to impress viewers
1.25.2007 Chinatown Revisited
1.24.2007 Heo se couple"- heo yi jae, se7en's romantic first kiss, OK in one go without NG
1.18.2007 "Prince Hoo" ~ subtitle of "Palace S"
1.15.2007 Se7en's transformation into an actor, favorable
1.12.2007 Se7en "My acting is still lacking but it will gradually be better"/ 1.10.2007 Se7en's acting, "disappointing but still looking forward to it"
1.10.2007 News updates from 12.30.06- 1.10.07
1.9.2007 MBC holds emergency press conference - will continue using name Goong S
1.9.2007 News on Legal Ban on Name Goong S requested by Eight peaks
12.28.2006 Goong S News
12.22.2006 "Palace S", Campus Couple SE7EN-Park Shin Hye
12.22.2006 Latest News
12.19.2006 Se7en and Song Baekkyung's "Jjajangmyeon Battle"
12.18.2006 Song Baekkyung, first acting challenge, faces Se7en
12.18.2006 Se7en, does not recover from enteritis, resting
12.16.2006 Se7en, enters hospital suffering from overwork and enteritis/Se7en abandons staying in hospital for drama filming
12.15.2006 Latest News
12.14.2006 "Love Letter" Iwai Sunji, surprise visit in "Palace S" shooting site/Lim Seung looking after Se7en
12.14.2006 Grade 3 Taekwondo Se7en, first action scene
12.11.2006 Latest news on filming of Goong S + on set photos
12.10.2006 Se7en, Goong S' Atmosphere Maker
12.7.2006 Goong S News and updates- Song baek Kyung added to cast, Heo yi jae and Park shin hye to show off their dance skills
11.28.2006 Goong S Starting Party (News)
11.27.2006 update on Eight peaks and Group 8 situation
11.27.2006 News & Photos of the first filming of Goong S:
[1]
[2]
[3]
[4]
11.25.2006 News of First shooting of Goong S + clarification on legal issues between Group 8 and Eight peaks
11.23.2006 More photos of Goong S from the official site
11.20.2006 News of Goong 2 changing its name to Goong S
11.13.2006 Goong 2 to start filming at Incheon on the 20th november
11.3.2006 Main leads of "Goong 2", I got casted without knowing
10.30.2006 Se7en, Heo yi jae etc "Goong 2" leads to come together before filming starts
10.28.2006 Se7en, First step of Goong 2 with Traditional Etiquette education
10.26.2006, 10.27.2006 SE7EN, "The character in goong is like me... I did not hesitate"/SE7EN, after returning home on th 27th, starts shooting in November
10.17.2006 How Hwang PD came about casting the 4 main leads
10.17.2006 SE7EN, "This role has attracted me!"
10.17.2006 News that Park Hye Shin and Heo yi jae and kang doo to take the other positions + Other news/info
10.16.2006 News that Se7en is to take the main male lead
Watching Goong S Live
http://stream.andongmbc.co.kr/tv.htm
http://wwitv.com/portal.htm?http://wwitv.c...evision/112.htm
http://www.cdmatv.com
Other Links
http://fansub.d-addicts.com/With_S2
http://clubbox.co.kr/WITHS2CB
http://clubbox.co.kr/ceciliase7en
http://clubbox.co.kr/helloseven
http://clubbox.co.kr/mandyquyen
http://clubbox.co.kr/creidesca
http://clubbox.co.kr/daheefanel
http://clubbox.co.kr/NowNForever
http://clubbox.co.kr/iisoojii
http://clubbox.co.kr/wackycashew
http://clubbox.co.kr/iyagi
http://clubbox.co.kr/naynay123
http://clubbox.co.kr/maysialee
http://z12.invisionfree.com/Se7enth_Heaven/
http://www.veoh.com/videos/v215304ncYXSENP
http://www.veoh.com/videos/v215776wz7NGWYc
Last updated 2.5.2007