Do you have what it takes to be a Soompi Moderator? APPLY NOW!
[TELENOVELA] La Usurpadora
Gabriela Spanic, Fernando Colunga, Libertad Lamarque & Chantal And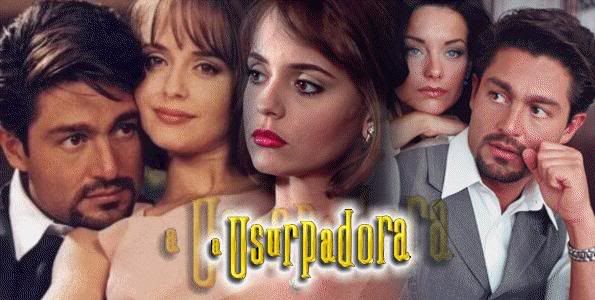 Country:
Mexico
Year:
1998
Episodes:
102 episodes
Production:
Televisa
Genre:
Romance
Sypnosis:
Paola is the beautiful, self-involved and shallow wife of Carlos Daniel, a successful industrialist fallen on hard times. When she encounters Paulina, her mirror-image double, Paola devises a scheme in which she forces Paulina to take her place in the Bracho household - as Carlos Daniel's wife - so that she can be free to travel abroad with her lover. Paulina is kind and sensitive, and she is deeply troubled by the part she is forced to play in this deception. She is determined to do everything in her power to bring a ray of hope to the Bracho family. In addition to saving the family business from financial ruin by helping Carlos Daniel become more confident and assertive, Paulina surrounds his children with love and affection, and helps their alcoholic grandmother combat her addictive behavior. As Carlos Daniel feels a renewed love for the woman he believes to be his wife, Paulina is unable to resist falling in love with the man she has been actively deceiving. Unfortunately, just as their love is beginning to blossom, Paola returns unexpectedly from her trip and decides to resume her rightful place.
Cast:
Gabriela Spanic --- Paulina Martinez/Paola Bracho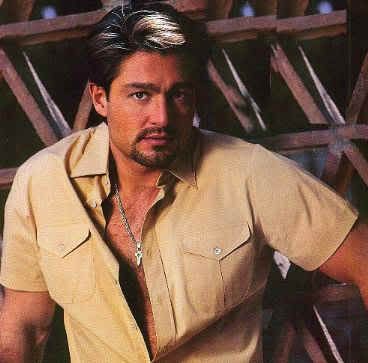 Fernando Colunga --- Carlos Daniel Bracho
Libertad Lamarque --- Piedad Bracho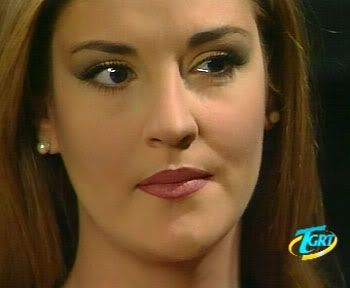 Chantal Andere --- Estefania Bracho de Montero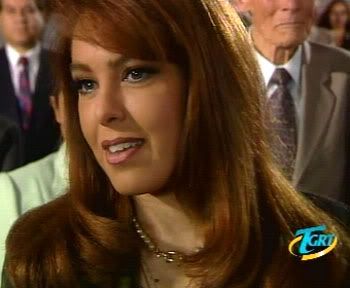 Jessica Jurado --- Patricia Bracho
Sergio Miguel --- Carlitos Bracho
Maria Solares --- Lisette Bracho

Who's Online in this Forum

3