My friends and I are big foodies! We recently started a cooking group called TYT (which just stands for our names, Taeko, Yinan, Tes) but then we thought it looked like a "crying bear", so we came up with this cute bear logo.
Anyways, I started making a series of kitchen products with the brand. So far I've only made kitchen mittens, need to find easier ways than hand painting to do the fabric.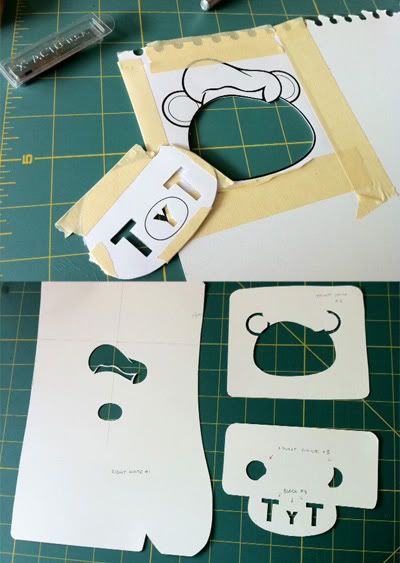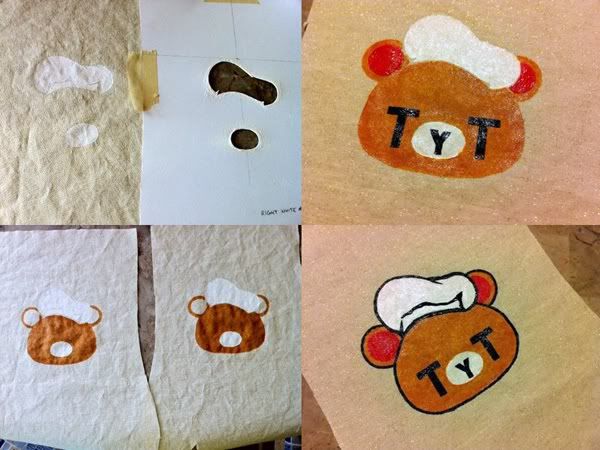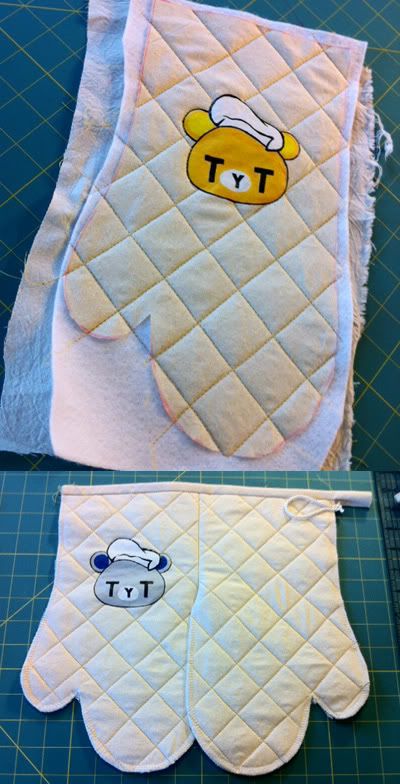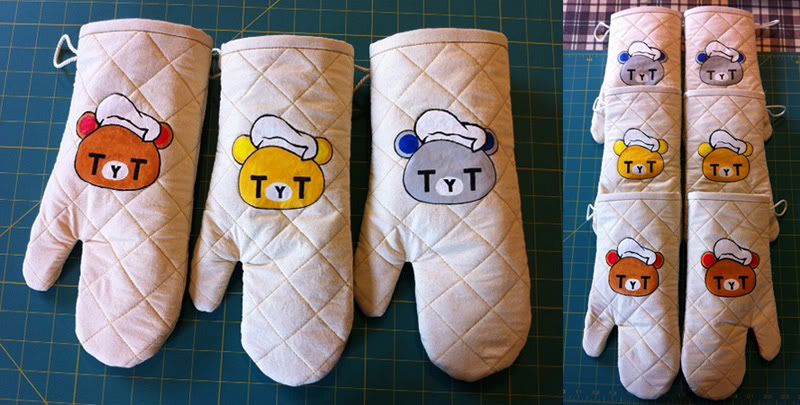 We got the aprons printed at Snapfish (technically not a real DIY)... but I thought it was cute to share! I still haven't worn mine yet because I'm in another state at the moment.
Anyone have kitchen products? Or ideas/suggestions? I thought about making coasters with the same fabric materials - but then I think the heat might ruin the painted bears.