tutorial inside~~~
Sorry if this is so nooby.... but I hope some of you like this. I made this in grade 12 art class.
It's been sitting in the basement since forever. hehe.
It looks cool (does it? O__O), but It's pretty heavy. It contains about 400 rosettes.
The anorexic mannequin is soooo skinny.... so no one actually can fit it... lol.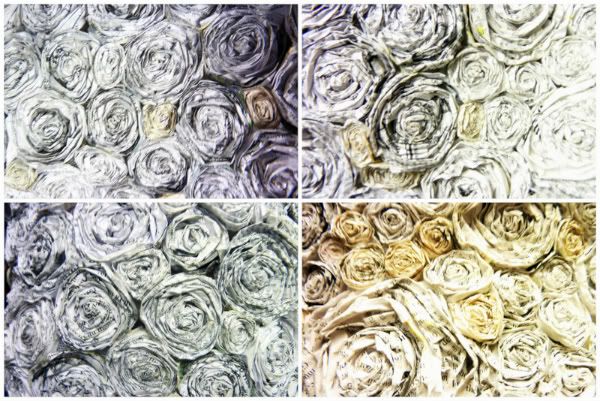 You can try with different colours of paper to give an interesting look. Another way is to dilute watercolour or acrylic in a spray bottle and spray the flowers lightly.
The less water used, the better... so dilute the paint to an optimal concentration point.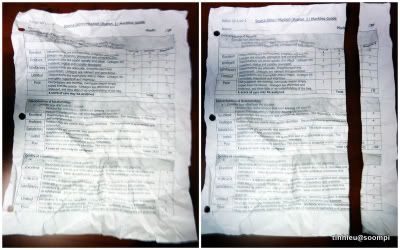 Crumple up the paper before using them. It makes it much easier since the paper becomes more flexibe.
This also gives texture. If you are not planning to colour the dress, use paper that has been printed on. This will give more texture instead of plain white paper.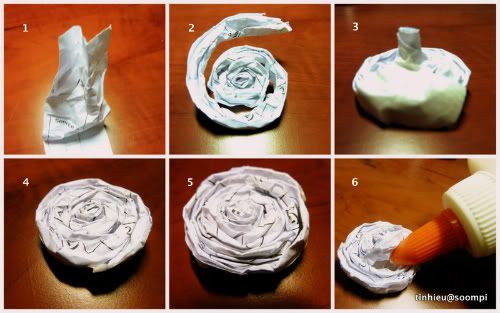 Apply the rosettes using a hot glue gun.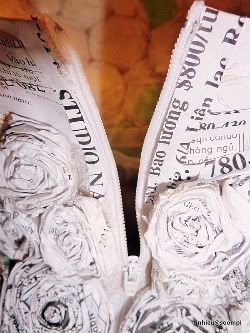 Additional details such as a zippers can also be used.
Sew the zipper on before applying the rosettes with a hot glue gun.