Official Website / Facebook / TRAILER

Twitter Uhm Jung Hwa / Hwang Jung Min
Comedy. Directed by Lee Suk-hoon. Housewife Jung-hwa (Uhm Jung-hwa) is married to low-earning lawyer Jung-min (Hwang Jung-min). One day, her daughter abruptly tells her she doesn't want to live like Jung-hwa, as a housewife. Shocked by the comment, Jung-hwa decides to fulfill her long-lost dream to become a famous singer, trying out for a reality TV talent show. Meanwhile, her husband Jung-min becomes a candidate for Seoul mayor through a rare opportunity, not knowing what Jung-hwa has been doing behind closed doors.
'Dancing Queen' for Those Who Cherish Dreams
Source: CJ E&M enewsWorld, Lee, JinHo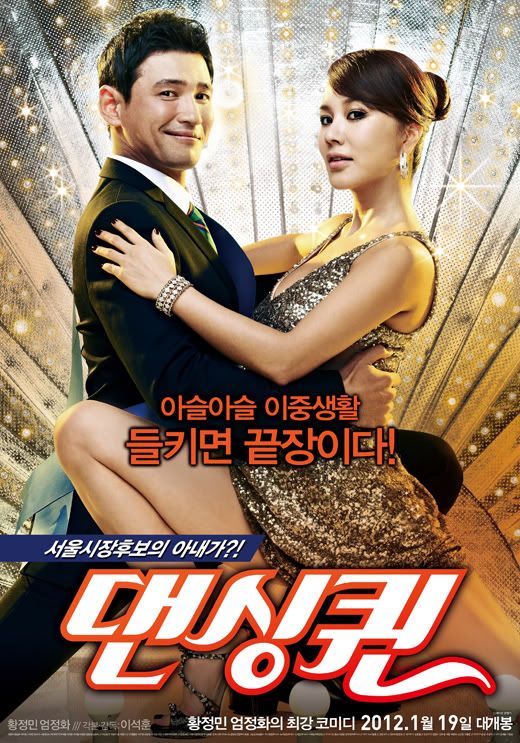 As election season approaches, more people start talking politics. In Seoul, general elections are scheduled for April, while the presidential election is in December. With such major elections happening within the year, more of the general public begins discussing topics that are normally shelved or put off to the side.
As of late, the average person′s desire to have good politicians has been spreading to every sector of the country, and the film industry is no exception.
The upcoming film Dancing Queen is attempting to get a head start on the race.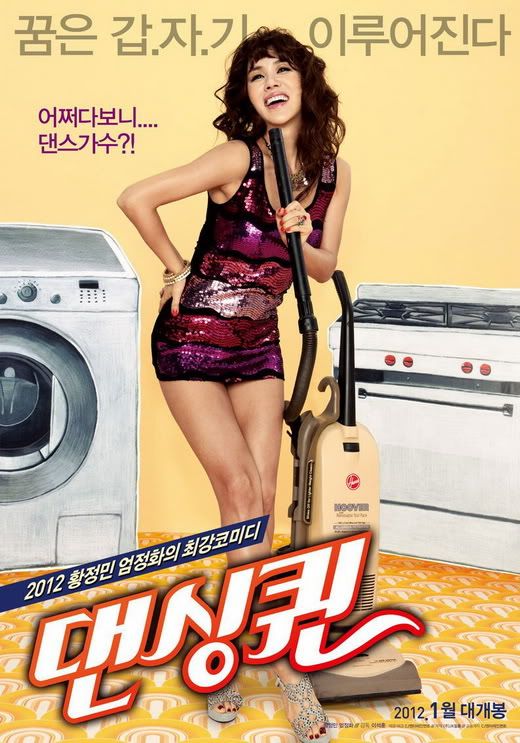 Plot
A woman, who has been dreaming of becoming a dance singer since her childhood, and a man, who dreamed of becoming a president, meet. But thanks to that thing we call reality, the former is a run-of-the-mill housewife, and the latter is an incompetent human rights lawyer. But one day, they have a golden opportunity: Running for the office of Seoul mayor and taking on a challenge to become a sexy dance singer. But the two opportunities unavoidably clash with each other. Yet ultimately the two help out each other to accomplish their dreams.
The Reason You Have to Watch 'Dancing Queen'
The movie is centered on the story of Hwang Jung Min who causes quite a sensation in the political world by running for Seoul mayor. He is a human rights lawyer, with a strong Gyeongsang Province accent accent. Notably, the scene in which Hwang gives a speech was reportedly made based on the time the late president Roh Moo Hyun ran for election in Incheon in 2002. In this sense, it's understandable to say the film leans toward being a political movie.
But director Lee Suk Hoon cleared this up by saying, "The similar scene was produced only because I just wanted to describe a good politician. This is not a political movie." There′s a clear reason behind the director drawing this line: Dancing Queen is based on two things: Politician Hwang Jung Min and Uhm Jung Hwa, a woman in her 40s dreaming of becoming a sexy dance singer.
The story of the Seoul mayoral elections is crucial, but as the title Dancing Queen suggests, the film is more about middle-aged women who used to refuse to live like their mothers in their youth but ended up living like their mothers and losing their dreams while supporting their families.
The strong point of this movie lies in drawing empathy from both genders by juxtaposing a man's ambition with a woman's dream. At this point, the barrier between men and women is pulled down.
On top of it, the two leads succeeded in convincingly portraying the characters with their real names. The two who joined hands for the first time in seven years since starring in All For Love, showed their perfect harmony like a real couple. Besides the two leads, characteristic performances by Lee Han Ui and Jung Sung Hwa spiced up the movie.
A let-down of this movie is...
There is no such a thing as a perfect work in the world, but it was admittedly hard to find flaws in this movie.
One Line Summary/Score
You have to watch this movie if you have some kind of longing in your heart. ★★★★☆
Photo credit: Dancing Queen
The views expressed in this article do not necessarily reflect the views of enewsWorld or its affiliated networks.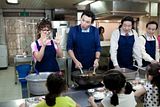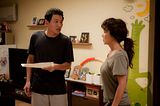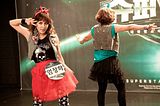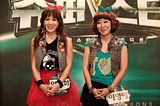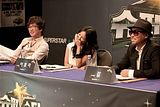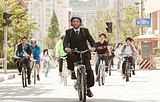 Links:
Nate
/
hancinema.net