[ USA ] -- [ ☆ ] -- || FREE SHIPPING USA || UO, ASOS, H&M, True Religion, Gilly Hicks, Anthropologie


✖ :: In terms of sale and placing an order:
- No contract is binding unless you and I confirm by exchanging our names and addresses.
- Upon confirmation, cancelling your order or "backing out" will result in a blacklist.

✖ :: Before making a purchase, please understand:
- I am not liable for any lost, damaged, or stolen items/payments.
- I do not cover expenses incurred by customs and duty.
- I must receive your full payment in order to ship your items.
- Items are sold to whoever confirms their address first; I do not hold items.
-

I am open to trading, but if you initiate, you must ship first.


- All items are final sale and are not eligible for refunds or exchanges.
- Items are SOLD AS IS -- ask all questions before confirming!

✖ ::

All payments must be sent in USD currency.

✖ ::

Your payment must be received within one month after your confirmation date or you will be blacklisted.

✖ ::

Available methods of payments include: PAYPAL ONLY.
✖ ::

You should allow 5-10 business days for your package to arrive. All packages come with free tracking.
✖ ::

I ship mainly within the U.S., but I can also ship internationally.

International shipping will bear extra costs.

✖ ::

Shipping is not included in prices. I will calculate it for you upon inquiry.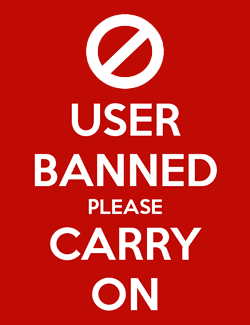 Who's Online in this Forum

0