Most unforgettable in
An Affair
.. such intense passion!
To me, Lee Mi Sook is simply captivating in the movie, a truly charismatic actress with an awesome presence.
LEE MI SOOK
이미숙
Born: April 2, 1960
Family: divorced from plastic surgeon Hong Sung Ho in 2007; 1 son & 1 daughter.
Height/Weight: 160 cm (5' 3") / 46 kg (101 lbs)
School: Koryo University and 2 years at Hawaii Pacific University
Blood type: B
Hobby: Golf
Credits: koreanwiz.org l wiki.d-addicts.com
Lee Mi-sook (b. Apr. 2, 1960) first debuted in film at the age of twenty in Thoughtless Momo in 1979. By the mid-1980s she had became one of the best-known actresses of her era, together with Lee Bo-hee and Won Mi-kyung. Her most famous films from this era include Bae Chang-ho's Whale Hunting and That Winter Was Warm, Lee Doo-yong's Bbong and Eunuch, and Kwak Ji-kyun's Wanderer in Winter. Her early career lasted until the film Love Triangle in 1987, and then she retired from the cinema.
Over ten years later, however, Lee returned with a widely praised role in E J-yong's award-winning film An Affair, about a woman who falls in love with her sister's fiance. Using this film as a springboard, she re-launched her career.
In 2000 Lee was cast in the high profile project The Legend of Gingko, which was considered to be production company Kang Jegyu Film's followup to the successful Shiri (even though Kang himself was not directing). However the film proved to be a critial and commercial disappointment. Lee's next two films, Besame Mucho and Oh! Lala Sisters, were also more or less ignored by audiences. In contrast, her appearances in TV dramas such as Solitude (2002) were more successful.
However 2003 was one of Lee's best years, with her highly praised role in E J-yong's Untold Scandal, a retelling of the novel Dangerous Liasions, and her role as a single mother in Lee Eon-hee's well-received melodrama ...ing.
Partial filmography
Movies
Actresses (2009)
Hellcats (2008) Some Like It Hot [
MU
]
A-mi, for instance, keeps sleeping with her boyfriend Heung-soo, but she knows too well that this rocker-wannabe does not have any real chance to succeed in this tough world where there is no protection whatsoever for talentless men. A-mi willy-nilly stumbles into a better choice this time, a capable man named Seung-won (Kim Seong-su), who is an accountant for Deloitte's Seoul office. Except for this guy's dreadful sense of humor, A-mi vaguely assumes that her life would change for the better if she tied the knot with him.
But what really concerns her is neither of these men. She is, after all, an aspiring screenwriter, and she is determined to finish her first project, no matter what. When it comes to determination and toughness, A-mi is portrayed as a cinematic macho who used to be a hardcore chainsmoker, but resolutely quits cigarettes once she gets serious about her career - a far stronger, almost traditional alpha male approach that is prominently lacking in the movie's male characters.
Young-mi is psychologically a big girl, too. She falls into a deep sense of loss and disappointment when she a callous (yes, male) doctor tells her that her menopause is the cause of her latest mood swings. Undaunted, she keeps her chin up, and tries not to lose her control when dealing with her sexual partner who wants to have an emotional tug of war.
Young-mi's cute daughter, Kang-ae, is depicted as a cute seductress. She wonders why her boyfriend has not attempted to kiss her in the past three years, and one of her close friends rightly suggests that he might be gay. Kang-ae is not a sit-and-wait type, so she sets up a private meeting, in her own house, and ventures to initiate what she thinks will be the most erotic moment in her life, only to find that something goes embarrassingly wrong
(credits: chinkymovies.com)
...ing (2003)
Untold Scandal (2003)
Oh! LaLa Sisters (2002)
Besame Mucho (2001)
The Legend of Gingko (2000)
An Affair (1998) [
MU
]
Love Triangle (1987)
Affection (1987)
A Street Musician (1987)
Eunuch (1986)
Wanderer In Winter (1986)
Bbong (1985)
That Winter Was Warm (1984)
Autumn After Love (1984)
Whale Hunting (1984)
Strange Relationship (1983)
Thoughtless Momo (1979)
Television
Shining Romance (MBC2013)
You Are The Best! (KBS2 2013)
Can We Get Married? (jTBC 2012)
Smile Mom (SBS 2010)
Cinderella's Sister (KBS 2010)
Ja Myung Go (SBS 2009)
East of Eden (MBC 2008)
Great Expectations (KBS 2006)
Sympathy For Love
(SBS 2005)
Solitude (KBS 2002)
Springtime (MBC 1999)
Awards
2008 MBC Drama Awards: Female Top Excellence Award (East of Eden)
Pictorial
LABEIGE Harper's Bazaar April 2010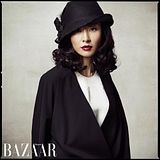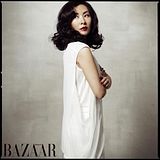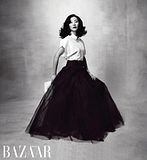 ELLE September 2010 with T.O.P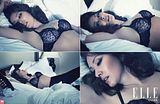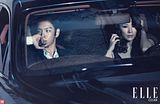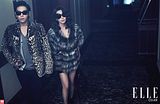 Credits: koreanfilm.org, CINE21, koreanwiz