[drama 2009] The Road Home 집으로 가는 길
[KBS1] Jo Yeo Jung, Lee Sang Woo, Shim Hyung Tak, Park Hye Won
Debuts 12 Jan 2009, interestingly on KBS1 and not KBS2 (replacing You Are My Destiny) at 8:25 pm (Seoul) time, Monday drama.
Debuts on KBS World on 25 Feb 2009.
Director : Moon Bo Hyun 문보현
Scriptwriter : Lee Geum Rim
Cast : Jo Yeo Jung, Lee Sang Woo, Park Hye Won, Jang Shin Young, Choi Min Hwan, Otani Ryohei (Japanese actor), Han Sang Jin (Yi San, White Tower), (Uhm Ki Joon & Yoon Sang Hyun dropped out), Shim Hyung Tak (Secret of Coocoo Island, Even So Love)
Official site :
http://www.kbs.co.kr/drama/wayhome/index.html
Official English site :
http://kbsworld.kbs.co.kr/programs/program...=332&lang=e
Episodic preview :
http://www.kbs.co.kr/drama/wayhome/view/preview/index.html
Photos :
http://www.kbs.co.kr/drama/wayhome/study/photo/index.html
PHOTO LIST 2
Download at :
http://aja-aja.com/regular/the-road-home
More d/l links :
compiled by Ahoxan
Storyline :
QUOTE
Family is the ultimate hope and the fortress that keeps us up.
'The Road Home' talks about families of nowadays; the disbanded family relationships of the current time. People often say 'I am happy for my family', but we no longer find much meaning from these words, as we did in the past. Even though many families are now separated into nuclear families, 'family' has its root in the large family structure. This drama is about a journey; the journey of a nuclear family changing back to a large family. While talking about families of these days, "The Road Home" also questions about the true meaning of happiness.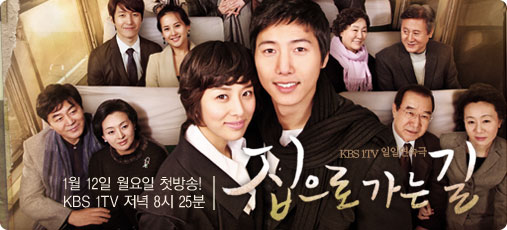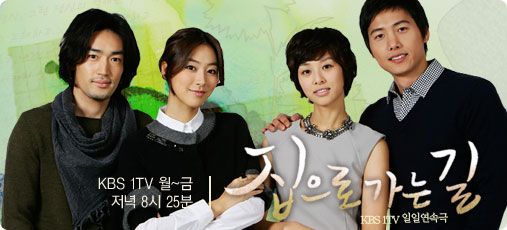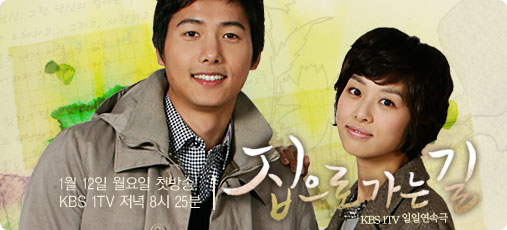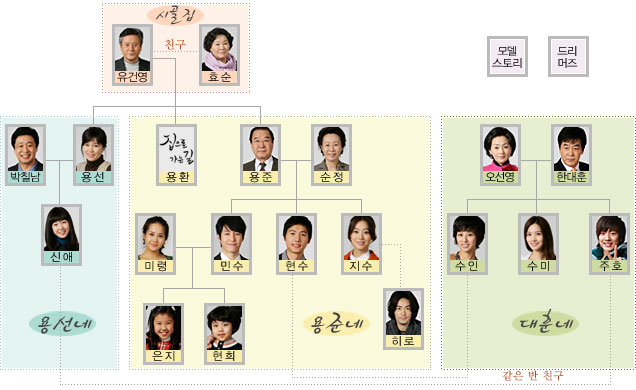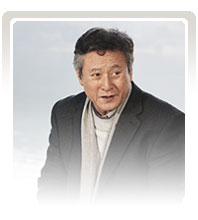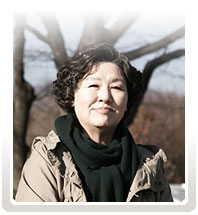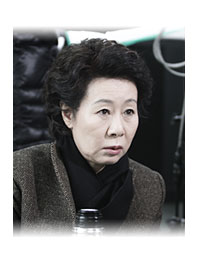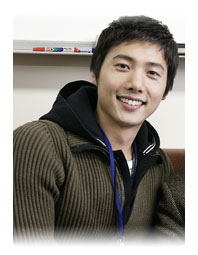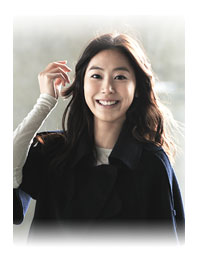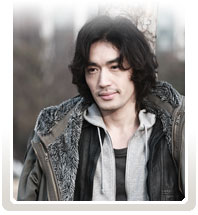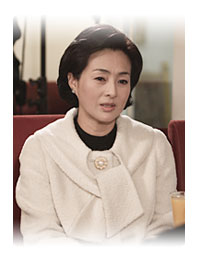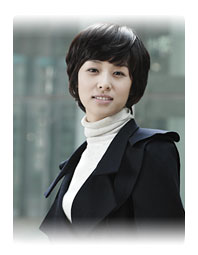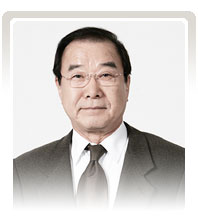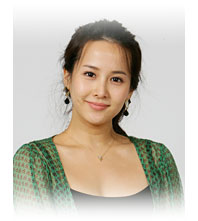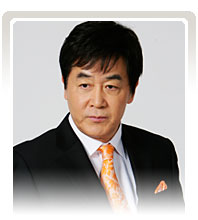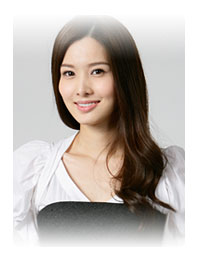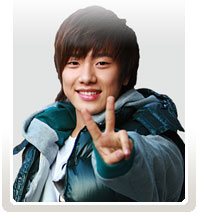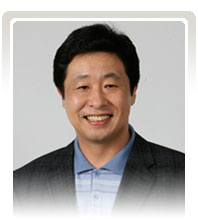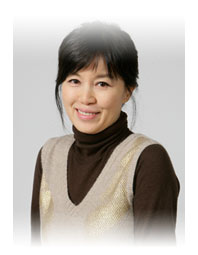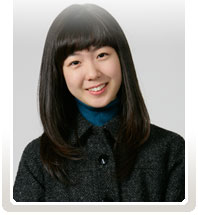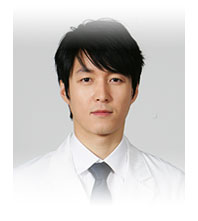 Who's Online in this Forum

69