a delicious summer desert.
My first time posting in the food section. ;]

well..since spring and summer is right around the corner, i decided to share with you guys a recipe for a delicious summer desert!! Made with watermelon..its the perfect way to enjoy the summer when its hot outside. Many of you may know this..but for those who dont..its a perfect chance to try something new and easy!!

First of all..i'm not even sure if its a desert..but i guess you could call it one?
and second...its really simple and easy to make, so anyone can do it.


*ingredients may vary for everyone. it depends on what fruits you like. ;]
also, the way you make it might differ too, because people might have learned it differently. but this would be the basic way.

ingredients:

-watermelon (whole would be best) and the sweeter it is, the better!!
-sprite, ginger ale, etc. (DON'T use beverages like coke and pepsi. it'll turn out bad.
)
-sugar (optional)
-fruits: strawberries, grapes, apples, etc. anything you want to put in the watermelon.
-cubed ice


instructions:

1. cut the watermelon in half. you may wish to store the other half away if there arent alot of people eating it. or you could use the whole thing if there are alot of people. ;]

2. use a spoon (preferably big & easy to use) to scrape(?) the watermelon so you end up with little pieces of watermelons. at this point, if you wish, you can put the pieces of watermelon into another bowl.

3. when you have scraped all the watermelon (and are using the watermelon itself as a bowl), you can begin to add your other favorite fruits.
preferably chop/slice them into smaller pieces such as strawberries and apples. if there is too much watermelon juice, you may use the spoon to take some out.

4. once you have added all your favorite fruits, add some sprite or ginger ale into the mix. be sure not to pour TOO much making it overflow. but other than that, you may pour as much sprite to fulfill your taste buds.


5. at this point, you can add sugar if you would like to make the mix sweeter.

6. last but not least, add ice cubes so it'll make the whole thing cold and refreshing!!

*if you are sharing it with other people, you may wish to place the HwaChae in bowls...distributing the amount equally. ;]


its a very delicious and refreshing desert so i hope you guys will get to try it out one day.

perfect way to cool off in the summer and enjoy something delicious with your friends at the same time!!


if you have any questions or comments, feel free to post away.




수박 화채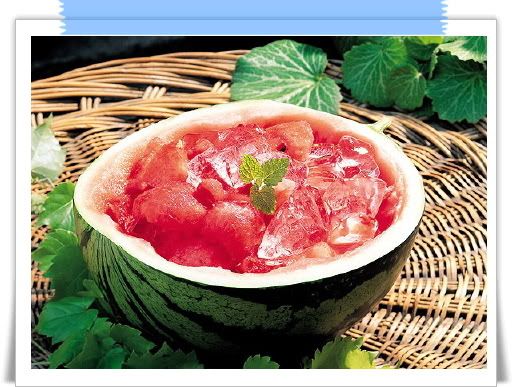 SHOP
icon; chaoticrose
blinkie; Dungie