[Mainland Chinese Drama 2014] The Wife's Secret 妻子的秘密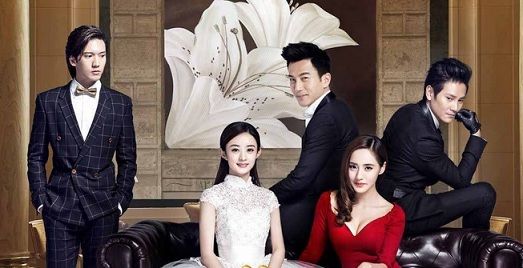 Title:
妻子的秘密
/ Qīzi de mìmì
English title:
The Wife's Secret
Genre: Love, Rebellion, Revenge
Broadcast Period: March 2, 2014
Jiang Bai He (Zhao Li Ying) and Li Ming Lang (Hawick Lau) are about to get engaged. With both as heirs to companies, the circumstances change for this perfect union when a big fire occurs. Bai He loses her loved ones, and the company also suffers losses. Li Ming Lang's mother, Liu Su Fang, wants to call off the engagement, but Ming Lang can't do it and brings Bai He home instead. Su Fang's cold attitude catches the eye of Ming Lang's secretary Ning Xia (Wang Zhi), who's always harbored feelings for Ming Lang, and she decides to use this chance to fight for her happiness. However, Ming Lang and Bai He's feelings only grow stronger over time, and Bai He gradually recovers with Ming Lang's help.
Opening theme: Love Once Came (爱情曾来过) - Hawick Lau
Ending theme: The One I Love the Most (最爱的人) -
Yisa Yu (郁可唯)
❤ I r e n e ' s • C a f é ❤ ~ My Shop
Who's Online in this Forum

8