[Drama 2014] jTBC - Secret Love Affair 밀회
From the team behind

A Wife's Credentials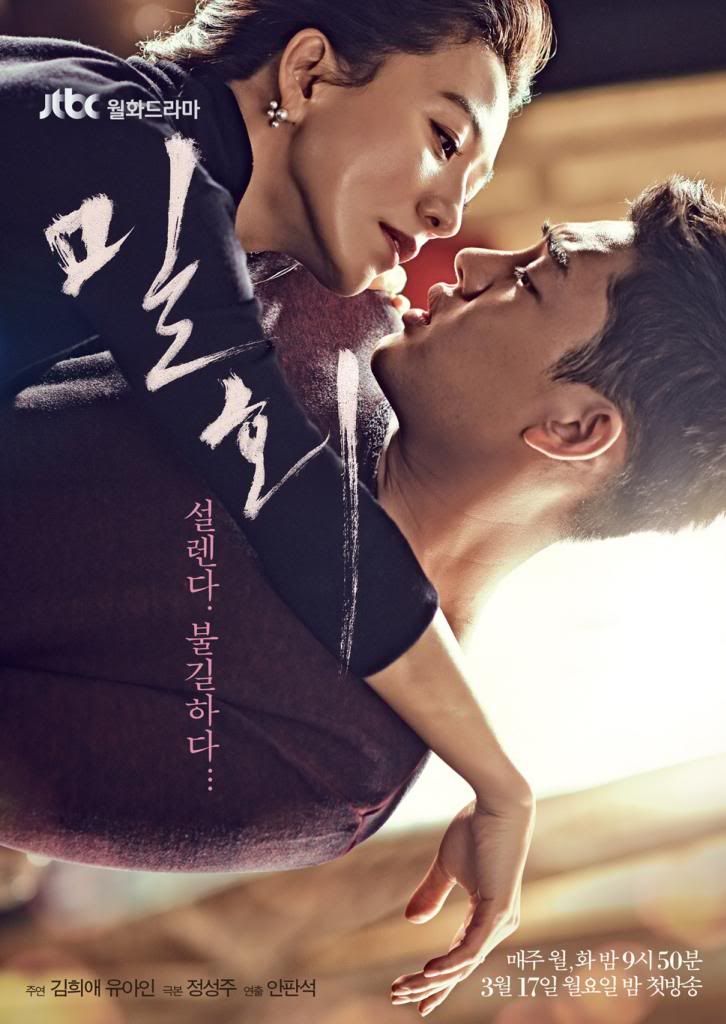 Drama profile
Title:
Secret Love Affair (literal title); hangul: 밀회

Director:
An Pan-Seok
Writer:
Jung Sung-Joo
Network
: JTBC
Release Date:
17 March, 2014
Runtime:
Mondays & Tuesdays 21:50
Cast:
Kim Hee-Ae
- Oh Hye-Won
Yoo Ah-In
- Lee Sun-Jae (young pianist)
Park Hyuk-Kwon
- Kang Joon-Hyung (Oh Hye-Won's husband)

Shim Hye-Jin
- Han Sung-Sook (Hye-Won's friend)
Kim Hye-Eun
- Seo Young-Woo (second wife of Hye-Won's father, Hye-Won's work rival)
Kyung Soo-Jin
- Park Da-Mi
Shin Ji Ho - Ji Min-Woo
Jin Bora
Kim Chang-Wan
Kim Kwon
Plot:
"Secret Love Affair" tells the story of secret romance between Oh Hye-Won (Kim Hee-Ae), a woman in her 40's, and Lee Sun-Jae (Yoo Ah-In), a man in his 20's.
Oh Hye-Won works as the director of planning for the Seohan Arts Foundation. She is elegant and excels at dealing with other people. Oh Hye-Won becomes involved in a love affair with Lee Sun-Jae. He is genius like pianist in his 20's.
credit to
Asianwiki
image cr Yonhap News
cr. hankyung.com

Who's Online in this Forum

52