Emergency Man and Woman/Emergency Couple 응급남녀
Broadcasting Station: tvN
Directed By: Kim Cheol Gyoo
Screenplay By: Choi Yoon Jung
Genre: romance,comedy
Release date: January 24 2014
Broadcast Time: Fri,Sat 20:40
Episode: 21
Official Facebook Official Twitter Official Website Naver Blog

Plot
Jin-Hee (Song Ji-Hyo) led a satisfying life as a dietitian. She then met medical school student Chang-Min (Choi Jin-Hyuk). Despite his wealthy family's strong opposition, Jin-Hee and Chang-Min decided to get married. Chang-Min's family is full of doctors. Chang-Min though gave up his medical internship and began working as a pharmaceutical salesman. Their marriage life was not happy. Chang-Min's family looked down on Jin-Hee and even Chang-Min seemed to change. Chang-Min began to think terribly of Jin-Hee and they finally divorced.
After their divorce, Jin-Hee became a medical student and now works as an intern. Chang-Min also graduated from medical school and begins to work as an intern. One day, they meet in the emergency room for a hospital where they will both work together.
Cast & Character Description
Song Ji Hyo 송지효 as Oh Jin Hee (33,intern)
Pure and bit innocence, laughed a lot, believed in peace and had heartwarming sensibility. Like that…! After the marriage, she became influenced by malice and spite. Her laugh turned into rot. The fighting everyday made her emotion turn into dried leaves. Even so she kept her humanism intact at the age 33, a divorced single woman.
Having a belief that a healthy mind and body started with eating, she majored in food and nutrition and became a dietitian nurse but, at 25 yrs, she was blinded by love and gotten married. However her belief was seen through Chang Min's eyes only.
Even though she could endure any disregard and contempt from the in-laws who were a family of doctors, it became a disastrous marriage with Chang Min who seemed to change after the marriage. Being treated as someone who was uneducated and lazy and didn't know how to do anything except eating and sleeping?
There was no support from in-laws and Chang Min broke off with his family. For a married life, he gave up becoming a doctor and found a job at the pharmaceutical company. After graduating Jin Hee couldn't find a job and became unemployed. The chain of events caused stress and the marriage faltered. The fight became more severe over time and not only from the in-laws, even her husband began to ignore her and eventually this led to them to divorce. They raised a white flag like running away before they destroyed each other completely.
It might be that she had too much expectation from the marriage. After divorce, the surge of wounds became much bigger. However, in the midst of desperation, she became fired up with a fighting spirit and refused to give up because how he stepped on her hard.
Despite opposition from family and people around her, she succeeded in passing medical school after a third attempt with the fortitude and fighting spirit! Now it wasn't the old Jin Hee anymore. She had to go through in finishing the hellish internship so that she would get the envious doctor's title. She arrived at that point by overcoming it all!
Yet, here was ex-husband, Chang Min whom she wished to avoid the rest of her life…! She had to do an internship with him! She had never imagined that this absurd destiny came into her life. For any place he was, she didn't want to go there even if she had to go around the earth tenfold so it must be a nightmare!

Choi jin Hyuk 최진혁 as Oh Chang Min (30,intern)
Bright, fresh young man, classy model student, like charming perfect friend's son, 23 yrs, he was like that until the marriage
Disliked the materialistic women who put emphasis on the family line, educational background, and financial ability, CM looked at love as simply pure and unadulterated. JH was like that so he deeply fell in love with her and, despite the family' opposition, he pushed ahead for the marriage.
He thought that a peaceful and happy marriage was having the pretty wife making a simmering stew and waiting for her husband, and the husband working hard and returning home. So he gave up the internship and jumped on the sales job for a pharmaceutical company but the reality was hard and humiliating. They got married so that they could be together but he ended up spending less time with JinHee. Whenever they were together, his imagined pretty wife was revealed to be a cursed scary witch.
Constantly repeating the battles of misunderstanding and jealousy, he didn't think he could make it with her to the end and gave up the struggle. After so many scars from fights and then eventually divorced, he succumbed to baseless proposition which said the first love was unattainable.
After the divorce and under the influence of his mom, he went back to school and graduated. Now in the hospital setting, embarking on the road of becoming a doctor, 'holy crap~!'. He was assigned to the group of interns where Jin Hee, wearing a doctor's gown, was among them. Even for a bear with unbelievable talents, things like this couldn't be happening! It was as if heaven and earth turned upside down.
Staggering through a year in the small ER room and having to work together for an internship…! This urge to run away instantly and also the feeling of choking out. Besides the infamous Chief Bureau GookCheonSu stamped on him from the first day of internship, there was doubt whether he could finish it and wondering why it was happening to him! Of all possibilities, why this! He got over the curiosity of her appearance as doctor and felt fear and mystery.

Lee Pil Mo as Gook Cheon Su
Harsh and cold chief in the Emergency Service Section.
He's full of principle and lack of flexibility in the workplace.
He was the law and truth in the Emergency Room. His nickname is 'Intern Killer' 'Satan'. He never allows any allowances for his interns.
Choi Yeo Jin as Shim Ji Hye
A calm elegant medical professor.
She is a smart capable doctor. Though she looks cold, she has a fragile heart.
She studied together with Gook Chunsoo during medical college and they loved
each other. But, they could not marry.
Long time passed and now they are meeting again in the Emergency Service Station as the team me
mber.
Clara as Han Ah Reum
Free soul intern.
She is a luxurious-looking brilliant sexy intern who studied in America.
She makes Emergency Service Section bright while she acts like bomb. (=dangerous people whom other members cannot expect her next action). She is not a typical usual type of doctor. She can show her charms fully. It is her advantage as well as disadvantage.
Additional Cast

Kwon Min as Kim Min Ki
He is good natured, smart and has a model style. Because of his sense of duty, he signed ER medical school which everyone tries to avoid. In the urgent ER room, his only concern is the care of the patient. If a conflict occurs with another department, he always tries to manage and find a solution.
He is facing not only so much work from caring for patients but he has to teach the juniors too. He gets much stressful scolding from Gook Chun Soo because of talented Chang Min.

Yoon Jong Hoon as Im Yong Kyu
He is a stylish intern who likes to listen to music and loves hip-hop fashion.
He is a mood maker ER with lively personality. Love? If hit by love, then go with it! Doctor? Look cool! He is romantic who falls for beauty at the first glance. When his love arrow hits Jin Hee his life becomes chaotic. He chose to be a doctor because the profession was preferred by the girls and it seemed cool at the time. Then he begins to question seriously whether it is the right one for him.

Im Hyun Sung as Park Sang hyuk
Park Sang Hyuk The people look at his physical appearance and say 'The man among men'. He looks big and dependable and has a husky and resonant voice but in front of his wife his voice becomes slight and he acts with overflowing charm. Even though the work of a doctor is important, he wants to be a dependable head of household and likes children and his love for his wife is everything to him.

Kim Hyun Sook as Choi Mi Jung
She is the veteran among veterans and worked at every area in the hospital and is called 'the crazy one'. She is a trainer in a basic training center to interns but she showed her motherly side when needed.

Park Jun Keum as Yoon Seong Suk (Oh Chang Min's Mother, 58)
She was from a household where everybody from parents to siblings became a doctor except her. It gave her an inferiority complex which she tried to compensate by marrying a doctor but one day he stopped being a doctor and retired into the country side. In order to compensate for an absent husband, she devoted herself completely to her son, Chang Min who became her religion and life.
She had expected more from her son and assumed he would pass through medical school. Then one day a woman named Oh Jin Hee whose ability wasn't even close to her son's toes came and snapped up her son. Adding to her disappointment and rage was that her son quit medical school and got a job in a pharmaceutical company. Only lived with her son for just one year, Jin Hee left him a black mark which she determined never to forgive Jin Hee.

Oh Tae Seok (Oh Chang Min's Dad, 62)
Since the medical school the senior Yoon Sung Gil gave him trust and support. When his sister, Yoon Seong Suk did pursue him strongly, he accepted the marriage with her. But in their relationship, perhaps he couldn't love her as much she did him. Even though he wasn't quite devoted to a family he was as a doctor respected and competent.
As he was striding through the path as a great doctor, one day he had a medical accident and his senior, Yoon Sung Gil insisted strongly to cover the truth so he did. The odds of the patient's surviving weren't high even without a medical accident. Afterward that incident which brought the gnawing conscience and his doubt on as a doctor, he quit and left for the country side. Chang Min and Jin Hee divorced and later he learned that Jin Hee started medical school and he paid tuition for her secretly.

Lee Mi Young as Jin Hee's Mom Jun Soo Jin as Oh Jin Ae Chun Min Hee as Lee Young Ae

Heo Jae Ho as Jang Dae Il Lee Sun Ah as Heo Young Ji Park Doo Shik as Kim Kwang Soo

Park Sung Geun as Ahn Young Pil Choi Bum Ho as Go Joong Hoon Choi Yoo Ra as Son Ye Seul
(surgeon) (chief of Departement of Emerg.)
Translation by: @booha and Allkoreandrama
script reading photos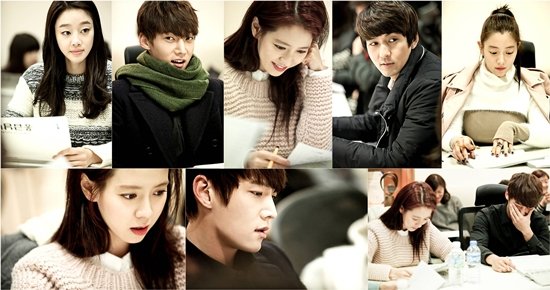 First Teaser
Song Ji Hyo and Choi Jin Hyuk 15 sec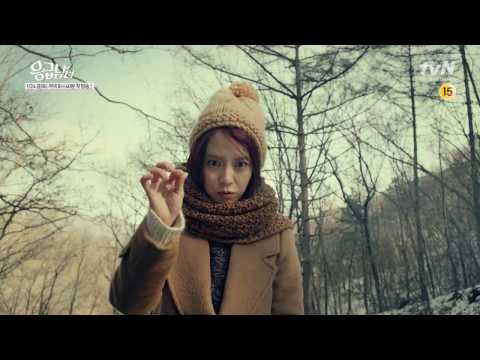 SJH focus 30 sec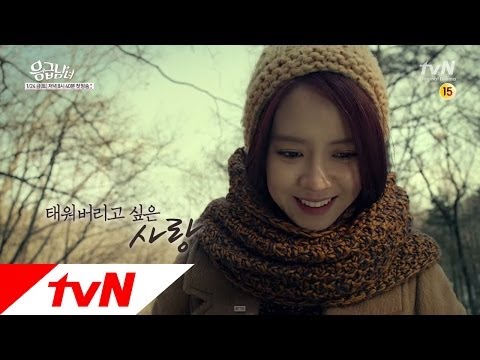 CJH focus 30 sec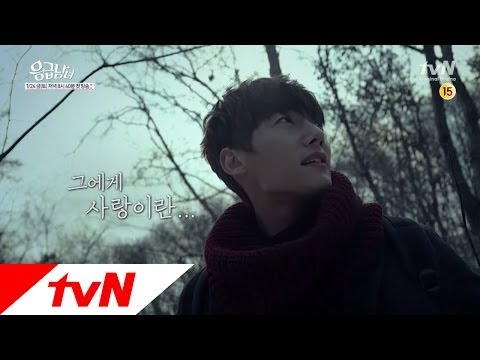 Second Teaser

SJH-CJH 30 sec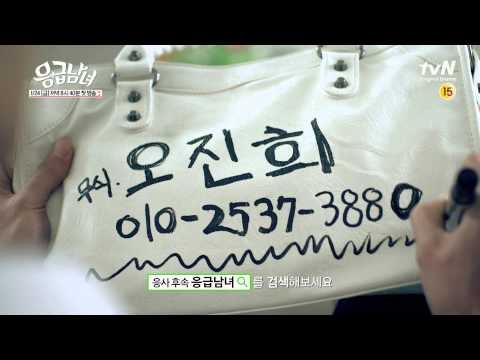 BTS Teaser

1st BTS teaser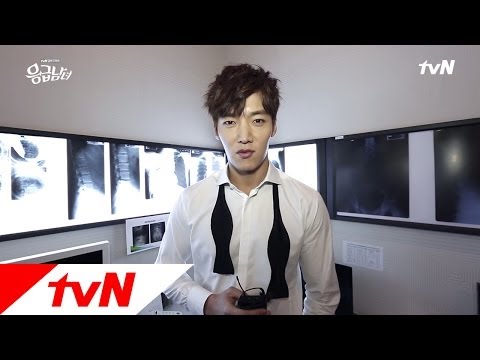 2nd BTS teaser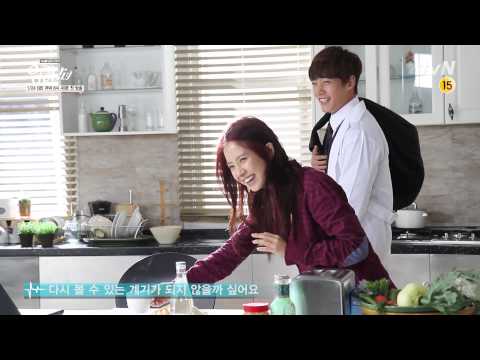 3rd BTS Teaser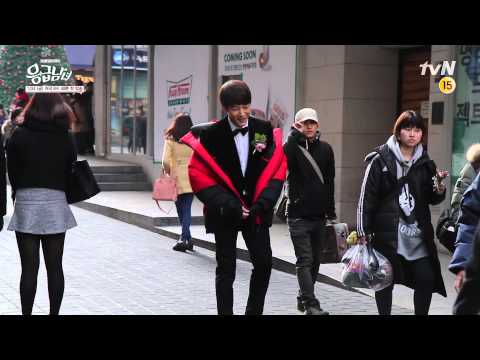 4th BTS Teaser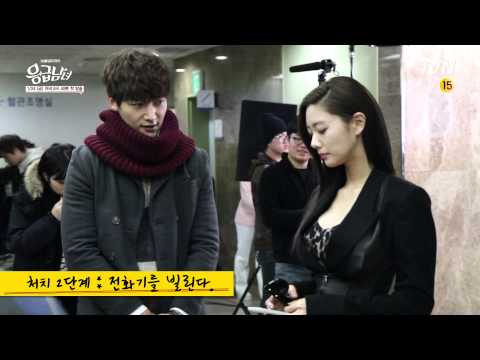 5th BTS Teaser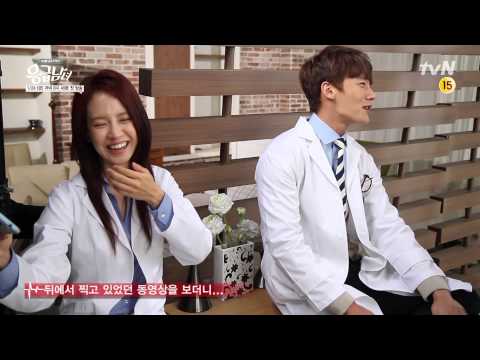 credit: CJENMDRAMA Youtube Channel

VIDEO PREVIEW

Eng sub translation by: @booha and @polariscat
OST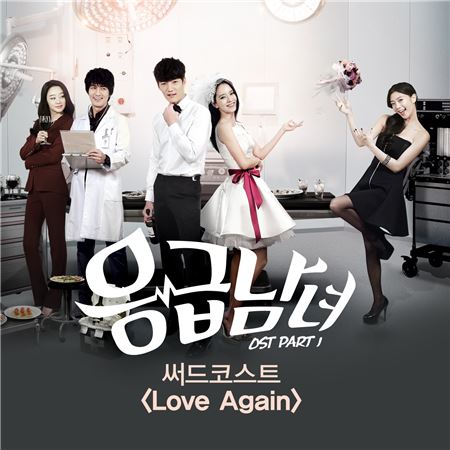 OST Part 1- 3rd Coast - Love Again
Lim Jeong Hee - Scent of a Flower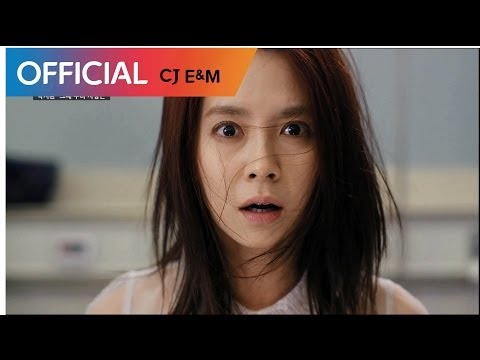 Park Shi Hwan – The Way We Loved (그때 우리 사랑은)

PLEASE READ & FOLLOW:
Soompi Forum Rules and K-dramas & Movies Subforum's Rules
01. Anything unrelated to the drama plot is considered spamming.
02. Due to the copyright/legal problems, no illegal streaming links will/should be posted on this thread.
03.The editing function of the forum has already been fixed so you can edit your posts instead of repeating postings.
04. Any complaints about any streaming links will be counted as spam and will be reported to the mods.
05. Any complaints of the respective companies such as Viikii, Youtube, Etc. should be report to the respective companies instead of posting your complaints here.
06. Do not take any download links from AJA-AJA and paste them out to Soompi or another site. Go directly to the aja-aja site if you want to download anything from there.
07. Those who are caught promoting/posting illegal streaming links with subs (those without permission from the original subbers and doesn't have copyrights like Viki, Dramafever or Crunchyroll) will have their IDs reported to the mods for endangering Soompi to legal issues for illegal streaming sites promotions.
08. Do not quote images and videos.
(Rules credit to moderators)