[Taiwanese Drama 2013] Love Around 真愛黑白配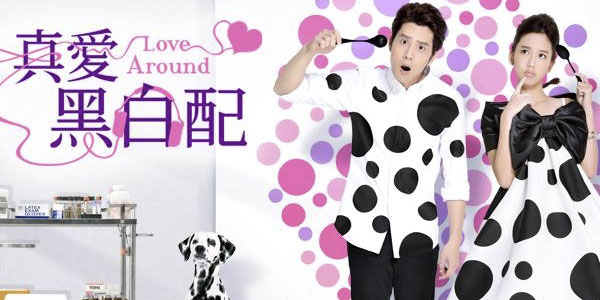 Title:
真愛黑白配 / zhen ai hei bai pei
English title:
Love Around
Genre: Comedy, Romance
Episodes: 15

Broadcast period: June 9, 2013
Annie Chen -
Liang Xiao Shu
Jack Lee
Elleya Tao
Simon Xue
Tan Ai Zhen
Jian Chang
Zhang Fu Zhian
Stephanie Chang
Ginger Chen
Chao Jet
Zhou Zhen (George Hu) is a tough gangster's son who has a soft spot for protecting the weak from bullies. Liang Xiao Shu (Annie Chen) is a happy-go-lucky and bubbly radio DJ who is optimistic about love although a little naïve. After Zhen breaks up with his girlfriend, she runs into Xiao Shu at a ballpark. Can the unlikely pair, both unlucky in love, possibly find something in common that will reignite their faith in love?
"Love Around" is a 2013 Taiwanese romantic drama series that reunites the popular stars George Hu and Annie Chen, who co-starred in the hit 2012 drama "Love, Now."
Watch episodes with English subs here!
❤ I r e n e ' s • C a f é ❤ ~ My Shop