[Drama 2013] I Hear Your Voice 너의 목소리가 들려
I Hear Your Voice 너의 목소리가 들려
Episodes: 18
Broadcast network: SBS
Air time: Wednesday & Thursday 21:55
Release Date: June 5, 2013
Director:

Jo Soo-won


Screenwriter:

Park Hye-ryun


Production Company:
DRM Media (DRM미디어) and

Kim Jong Hak Production


Airing after: All About My Romance
Website: http://yourvoice.sbs.co.kr/program/info.jsp
Synopsis
A drama about public defenders who take on the toughest cases with less than 1% chance of winning.

Jang Hye Sung (Lee Bo Young) is a bold, sassy, thick-faced, comical female lawyer. She is a prickly edge, sharp tongue who doesn't have a bit of concept or manners and finds it hard to be enthusiastic about what she does. Cha Kwan Woo (Yoon Sang Hyun) is a serious, passionate and macho former police officer who becomes a government lawyer. Meanwhile, Park Soo Ha (Lee Jong Suk) is a 19 years old boy who has the ability or superpower to read the people's minds. Together they will team up to solve the cases no one else wants, cases that only have a one percent chance of being found innocent.


Cast
Lee Bo-Young
as

Jang Hye Sung
She's a daughter of a poor maid , studied like a hell and worked very hard to be a lawyer.
She's a self-made woman.
But, she has no friends, she doesn't like to be bothered by other people.
She becomes a public defender nominated by government, her duty is helping poor people who suffered unfair justice while has no money to defend himself.
While, she's on her duty, she has an enemy in the court, prosecutor Seo Doyun.
When she's in hopeless competition against Seo Do Yun, one mysterious boy appears.
And with the help of that boy, now she has a powerful weapon against Do Yun.
Lee Jong-Suk

as

Park Soo Ha
He's a boy who has a secret that he can read other people mind when he watches their eyes.
Because of that ability, he sees so many injustice, lie wins over truth.
He wants to change that, but he's only a boy.
He's handsome and obtained a black-belt in taekwondo.
Women like him but there's only one woman in his heart.
10 years ago, one girl helped him to find out the person who murdered his father. That girl who bravely testified in the court, stole his heart.
He swore that he would protect and guard her if he can meet her again.
10 years later, he meets that girl again, Hyesung.
But, Hyesung has changed.
Yoon Sang-Hyun as Cha Kwan Woo
He loves his job as a public attorney.
He doesn't have fashion-sense. He wears white sock, black shoes and stupid glasses.
Lee Da-Hee

as

Seo Do Yeon
She's a capable prosecutor and comes from elite family, her father is a judge and her mother is a doctor. She pushed herself to be a perfect woman as she wants to be a perfect daughter for her parents. Hyesung was her rival in the high school. She almost lost her eye when a firework exploded and she believed that Hyesung caused that accident although Hyesung denied it strongly.

People in Legal Circles
Yoon Joo Sang as Shin Sang Duk
Kim Kwang Gyu as Kim Gong Sook
Choi Sung Joon as Choi Yoo Chang
Jung Dong Hwan as Seo Dae Suk

Other People
Kim Hae Sook as Eo Choon Shim
Jung Woong In as Min Joon Gook
Kim Ga Eun as Go Sung Bin
Kim Byung Ok as Hwang Dal Joong
Kim So Hyun as (young) Jang Hye Sung

Teaser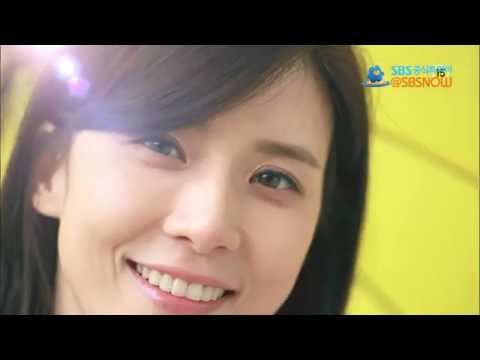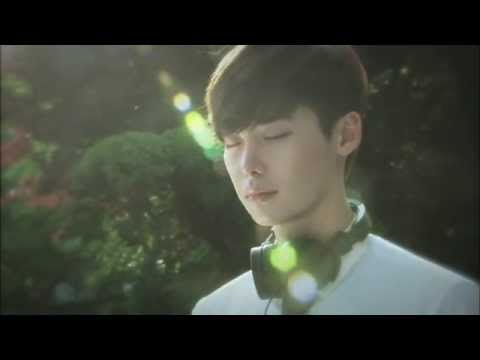 Long Preview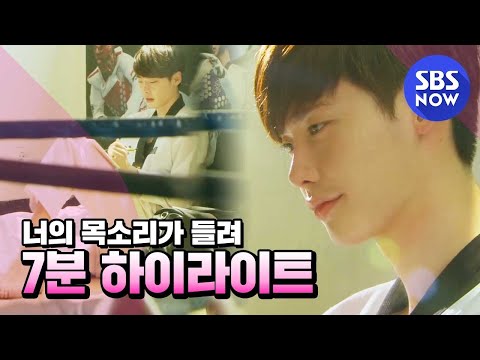 OST
너의 목소리가 들려 OST Part 1 / I Hear Your Voice OST Part 1
돌고래

(Dolphin

) by 에브리싱글데이

(Every Single Day

)

에코

(Echo

) by 에브리싱글데이

(Every Single Day

)
너의 목소리가 들려 OST Part 2 / I Hear Your Voice OST Part 2
왜 이제야 왔니

(Why Did You Come Now?

) by 정엽 of 브라운 아이드 소울

(Jung Yeop of Brown Eyed Soul

)
너의 목소리가 들려 OST Part 3 / I Hear Your Voice OST Part 3
너의 목소리가 들려 OST Part 4 / I Hear Your Voice OST Part 4
너에겐 들리지 않는 그 말

(That Word You Cannot Hear

) by 신승훈(

Shin Seung Hoo)
너의 목소리가 들려 OST Part 5 / I Hear Your Voice OST Part 5
Recap
Dramabeans
Soulsrebel

source: http://wiki.d-addicts.com/I_Hear_Your_Voice

Relationship Chart credit: http://juleecwk.wordpress.com/2013/05/11/hear-your-voice-relationship-chart/
02.Do not post request for Subs. Do not request for Vids either. Just DL from what the other soompiers provide you.Do not post requests for any bt seedings of any vids links as Soompi is not responsible for any of them.
Do not request of translations of any kind, as translations are done by our fellow soompiers' free will.Use the online google translator.http://translate.google.com if you want to read the basic translations of any news in korean. Anyone who posts these kind of requests, spam or break any of soompi forum rules will be reported to the mods immediately without any warning given.
03.Do not copyl any download links from AJA-AJA and paste them out to Soompi or another site.Go directly to the aja-aja site if you want to dl anything.
Don't post any requests for subs!
Don't quote images or videos to avoid spamming.
Anything unrelated to the drama plot is considered spamming.

01.Due to the copyright/legal problems, no illegal streaming links will/should be posted on this thread
02.Any complaints about any streaming links will be counted as spam and will be reported to the mods.
03.Any complaints of the respective companies such as Viki, Youtube, Etc.. should be reported to their respective companies.
04.Those who are caught breaking the Soompi posting rules more than 5 times will have their Id/IDs reported the mods.
05.Those who are caught promoting/posting illegal streaming links with subs ( those without permission from the original subbers and doesn't have copyrights like Viki, Dramafever or Crunchyroll) will have their ID reported to the mods for endangering Soompi to legal issues for illegal streaming sites promotions. ====================
Who's Online in this Forum

80