Advertising Genius Lee Tae-baek 광고천재 이태백
Gwanggocheonjae Lee Tae-baek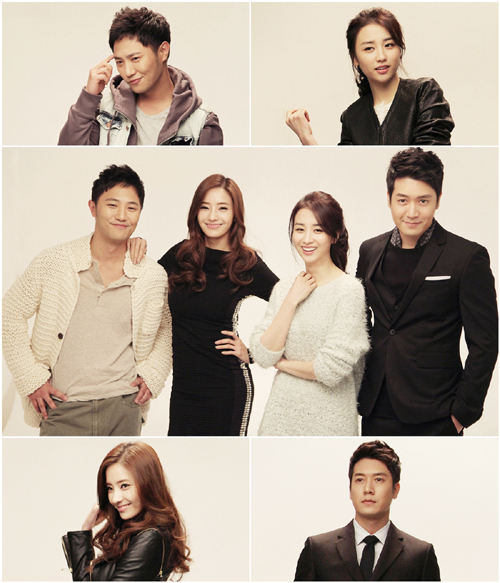 Title: Advertising Genius Lee Tae Baek

Cast : Jin Goo, Park Ha-sun, Han Chae-young, Go Chang-seok
Genre: Romance

Air Time : Monday & Tuesday - 9:55 pm Korean Time
Pilot Episode : 4th February 2013
Episodes : 16 Episodes
Broadcast Network : KBS2 (2TV)

Screenwriter : Seol Joon-seok, Lee Jae-han and Lee Yun-jong

PD : Park Ki-ho, Lee So-yeon

Official KBS Site : KBS (in Korean)

Other Related Site : KBS Blog

Official KBS English Site :

~~~~~~~~~~~~~~~~~~~~~~~~~~~~~~~~~~~~~~~~~~~~~~~~~~~~~~~~~~~~~~~~~~~~~~~~~~~~~~~~~~~~~~~

Introduction (source : KBS Global) :
A moving success story about a hopeless loser who throws himself into the advertising world without a penny to his name and comes out on top.
Lee Tae- baek, the leading figure in this drama, is typical of the jobless so-called "88 generation" Korean youth.

This drama tells Lee's story, a person tagged as a loser who enters into the ad world -regarded as the core of the capitalism and one of the most competitive fields - as an intern in an ad firm and, with his unique enthusiasm and positivity, and his genius for promotion, succeeds as a professional.
The dramatic journey of Lee Tae-baek from penniless youth to winner in the ad world is like a hero epic in which the protagonist beats all to became king of the fighters. It tells a cathartic tale full of thrills and fun.
The drama is aimed at those who need healing and hope, who might be inspired by Lee Tae-baek and his bid to improve everyday life by producing public campaign advertisement.
Drama featuring the vivid lives of chic ad professionals
Advertising is called the flower of capitalism and modern cities are full of advertising flowers.
The drama features the lives of professionals in the cutthroat world of advertising, where admen and women engage in bloodless wars of brainstorming and researchi to create the perfect commercial.

It depicts the characteristic ad professionals clashes with each other, but when 'the master appears', a magical synergy is aroused and attractive commercials and copy are made.
An introduction to advertising, which is funnier than that of architecture
Tae-baek and Ji-yoon, the male and female protagonists, work as interns in an ad firm.
The reckless and energetic Taebaek and bright Ji-yoon learn about advertising, but frequently tangle.
Tae-baek is strong on image and Ji-yoon is good at copy. They will present romantic melody to the viewers with good harmony. The love line between Tae-yun, Ji-yoon, Eddie Kang and Arid will form a front of emotional tension and the colorful romance of the supporting cast will add fun to this drama.
Synopsis and Details of Role Character :
Depicting a never-seen-before world of Advertising, the drama plans to portray the passionate work and love of the industry personnel. "Ad Genius Lee Tae-baek" is the growth story of Lee Tae-baek, a born artist who overcomes his obstacle of a high school graduate and becomes a leading advertising man.

"Ad Genius Lee Tae-beak is a creative drama based on the life of Ad Exec, Lee Jae-suk and will delve deep into the lives of people with passion for advertising.

Jin Gu, as the Art Director prodigy Lee Tae-baek, will portray the rise of the 'loser' with no credentials to the top of the industry. Lee Tae-beak or "Mentality of Steel" is the art director who is not afraid of challenges.


Park Ha-sun will portray the role of the intern copywriter Baek Ji-yoon of the Geumsan Ad, the industry leader in Advertising. A passionate and earnest woman, she will lead the drama as the leading lady and the love interest of Jin Gu. Copywriter or "Walking Dictionary" Baek Ji-yoon loves all kinds of letters.

Han Chae-young, as the Account Executive of the Geumsan Ad Go Ah-ri, is a chic and alluring woman of success on the outside, but a cold realist who abandoned her love and past to seek her dream on the inside. She studied advertising in a prestigious university in the United States and pushes herself to make it to the top of Geumsan Advertising as an account executive (AE). Go Ah-ri, the "Seductress", has charms that can melt anyone's heart.

Jo Hyun-jae will play "Addie Kang", the team head of the AE division of Geumsan Advertisements. He's described as an elite who has swept many medals at international ad contests. He's a strategist who has the power to overcome obstacles, and among his peers, he's called "the PT wizard". Jo Hyun-jae will also be the fiercest rival to Jin Gu (who plays Lee Tae Baek) who has walked a totally different life path from him since birth. Eddie Kang is the department head who has the nickname, "perfect strategist". He has the ability to revive dead project proposals.

Go Chang-seok will be playing Ma Jin-ga who is the owner of an advertisement company GRC. He looks like a playboy but is actually an advertising legend.
Secret's Sunhwa will be playing the of Lee So-ran who is the younger sister of Lee Tae-baek (Jin Gu) and a narrator model who dreams of becoming an actress. She talks a lot and is very nosy but has a lot of love for her family. Lee So-ran is very lively and childish at the same time. However, she also cares deeply for her grandmother and brother..
Dal Shabet's Ah Young is going to take on the role of Gong Seon-hye, who is in charge of printings, accounting, and assisting in the company GRC run by Ma Jin-ga (Ko Chang-seok). Ah Young is going to use lots of internet slang and dress in a characterized way and call herself 'the hulk'. Although always quarrelling with Ma Jin-ga, she is going to add life to the overall feeling.
A producer of the drama commented that "the title's 'Genius' does not mean talent, but rather the passion of the work enabling people to be the 'Genius' of the work. We plan the drama to be a drama depicting people's challenge towards their dreams, their struggles, and a cheer towards our viewers' efforts to their own dreams as well."
This drama will premiere on 4th February 2013 as the follow-up to the drama "School 2013".
Main Leads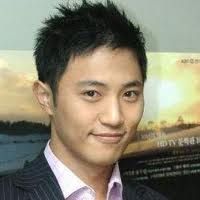 Jin Gu as Lee Tae-baek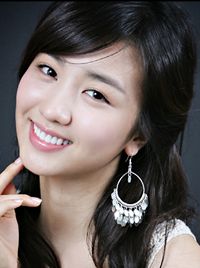 Park Ha-sun as Baek Ji-yoon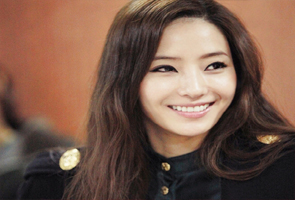 Han Chae-young as Go Ah-ri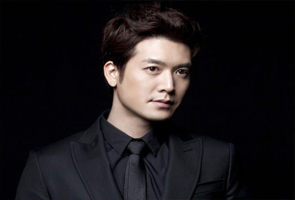 Jo Hyun-jae as Addie Kang
Supporting Cast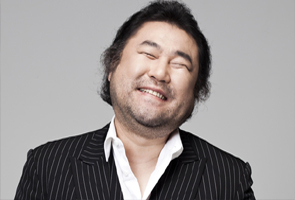 Go Chang-seok as Ma Jin-ga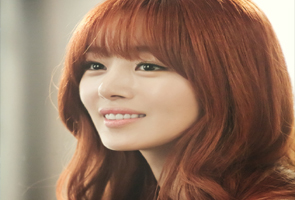 Secret's Han Sun-hwa as Lee So-ran
Dal Shabet's Cho Ja-young aka Ah Young as Gong Seon-hye

Bang Eun-hee as Won Mi-ok (Baek Ji-yoon's Aunt)
Hong Ji-min as Lee Eun-hee

Shin Seung Hwan as Shin Dong-hoon
Kwak Hee-sung as Ma Ee-chan (Ma Jin-ga's son)
The following will be updated as and when latest progress is made available :
News/Pictures - First Script Reading
Pictures of Jin Goo, Park Ha Sun & Han Chae Young at Ad Genius Lee Tae Baek First Script Reading

Poster Making
Advertisement Genius Lee Tae Baek' Actors Shoot Drama Poster
Po

wer Poster Released




Bless

ing Ceremony
News and Pictures of Blessing Ceremony

Link to watch BTS and Prayer Ceremony
Press Conference
Pictures from Press Conference [1]

Pictures from Press Conference [2]

Link To Watch Trailer(s) & Preview, BTS

Making of AGLTB (1) - Credit ThaiNEWMARIO
Link to Watch MVs
Rating
Episode 1 - 4.3%

Episode 2 - 4.4%

Episode 3 - 4.4%
Episode 4 - 4.4%
Episode 5 - 4.0%
Episode 6 - 3.9%

Episode 7 - 4.3%
Episode 8 - 4.0%
Episode 9 - 3.5%

Episode 10 - 4.2%
Episode 11 - 3.5%
Episode 12 - 3.5%
Episode 13 - 4.1%

Episode 14 - 3.7%

Episode 15 - 3.6%
Episode 16 - 6.3%

Note : Rating by : AGB Nielsen
MUST-READ COMPLIANCES :
Kindly be informed that you are required to comply with Soompi's General Forum Rules/Code of Conduct and Korean Dramas and Movies Rules. If you have any doubts pertaining to the rules, kindly PM a Moderator.
The following are not permitted as per Soompi's rules:
1) Spamming the thread for : i) releases of subtitles ii) requesting for streaming sites or links. When all these are available, it will be posted at the 1st Page.
2) Please tag your live-commentaries under SPOILER.
3) Please do not quote images and videos.

Gentle Reminder : As part of our community service to help save storage space resources, please do not double post pictures. Kindly check back-pages before posting as it may have already been posted.
Thank you for your kind attention.
Huge thanks to EVERYONE for your support and kind input.

Updated on 27th March 2013