Jin Se Yeon 진세연 Current Drama: Inspiring Generation
Top Newcomer Korean Actress. Current Drama on 2012 : Gaksital and Five Fingers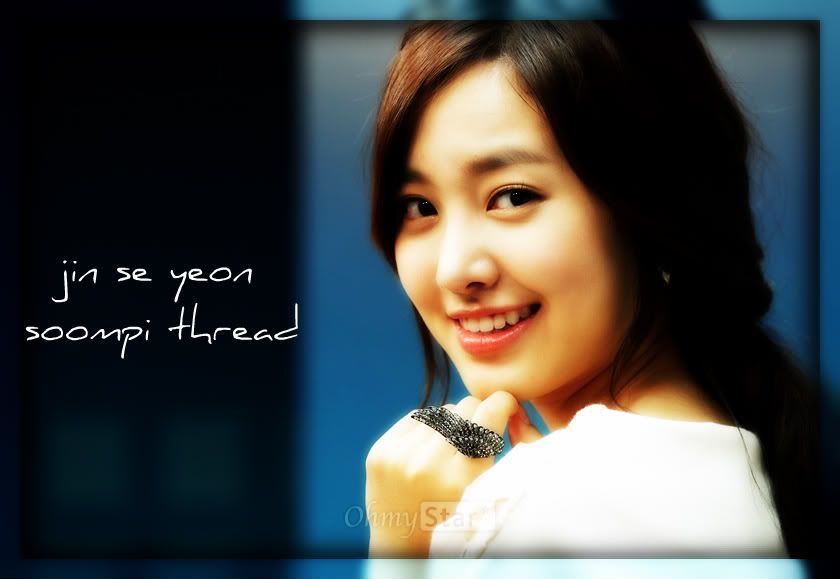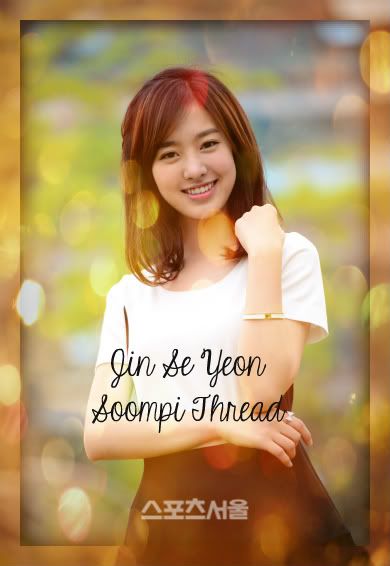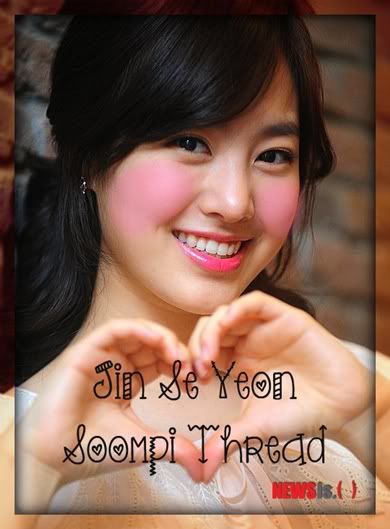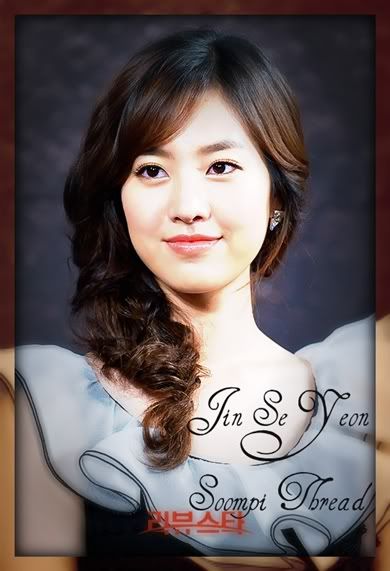 P R O F I L E
Real Name :
Kim Yoon Jung (김윤정)
Profession : Actress and Model
Debut : 2010's SBS Drama "It's Okay, Daddy's Girl"
Talent Agency : Wellmade STARM
N O T E S
**Jin Se Yeon is South Korean actress and model who is best known as Oh Mokdan in Bridal Mask.
**
Jin Se Yeon took piano lessons for 6 years and still plays the piano at her home. In the SBS drama series "Five Fingers" , Jin Se Yeon plays her own piano parts in the series.
E D U C A T I O N
High School : Se Hwa High School for Girls
University : Chung Ang University,

Department of Theater and Film
T V D R A M AS
Five Fingers | [Dasutsongarak] SBS 2012 as Hong Da-mi
Bridal Mask | [Gaksital] KBS 2012 as Oh Mok-dan
My Daughter the Flower | [Nae Ttal Kkochnimi] SBS 2011-2012 as Yang Kkoch-nim
The Duo | [Jjakpae] MBC 2011 as Dong-nyeo (young)
Daughters of Club Bilitis | [Clubbilitisui Ddal Deul] KBS2 2011 as Kim Joo -yeon
It's Okay, Daddy's Girl | [Gwaenchanha, Appa Ddal] SBS 2010 as Jung Se-yeon
White: Curse of The Melody | 2011
A W A R D S
New Star Awards | "My Daughter The Flower" 2011 SBS Drama Awards
R E L A T E D L I N K S
♥
♥
♥
Welcome to Jin Se Yeon Soompi Thread...
Thank You for visiting here...
Hope you will always loves and supports Jin Se Yeon...
Jin Se Yeon is Innocent actress, She is young and lovely with big adorable eyes...
She is young yet but she has such amazing acting skill.
And her voice is really unique and wonderful...
Totally love this actress...
She is Great and very Pretty Indeed.
♥
♥
♥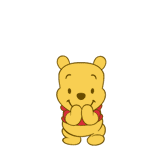 ♥
M
I
N
S
U
L
4
E
V
E
R
♥

* be the type of person you want to meet *
Who's Online in this Forum

44